Canadian Grand Prix: Marshal dies after track accident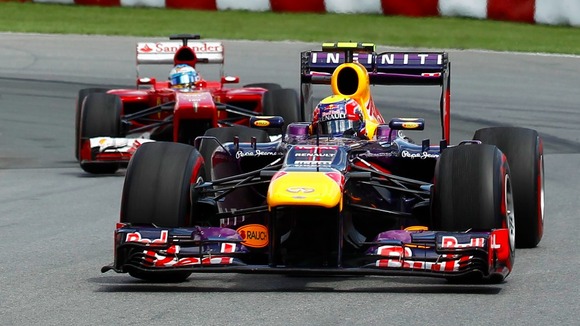 A track marshal has died after being injured in an accident during the Canadian Grand Prix.
The news was confirmed by motor sport's world governing body, the FIA, almost four hours after the end of the race at Montreal's Circuit Gilles Villeneuve:
The FIA is sad to announce the death of a Formula One Grand Prix du Canada worker at 6.02pm (local time).

The worker, a member of the Automobile Club de l'Ile Notre Dame, was the victim of an unfortunate accident that occurred at the end of this afternoon's race.

The worker was helping to recover a car (Esteban Gutierrez's Sauber) which had stopped during the race.

The recovery vehicle had lifted the car to return it to the pits, and while doing this the worker dropped his radio and attempted to pick it up.

As he did this, he stumbled and was hit and run over by the recovery vehicle.

The worker was transported via helicopter to Sacre-Coeur hospital where he was treated by the traumatology department of Dr Ronald Denis, deputy chief medical officer, and Dr Jacques Bouchard, chief medical officer of the grand prix.

Unfortunately, the worker succumbed to his injuries at the hospital.

The FIA, l'Automobile Club de l'Ile Notre Dame and the Formula One Grand Prix du Canada want to communicate their deepest condolences to the family and friends of the victim.

The identity of the worker cannot be revealed at this time.
– FIA statement

It is the first death in Formula One since another marshal, Graham Beveridge, was fatally injured in the 2001 Australian Grand Prix.

In 2001 in Melbourne, Beveridge was struck by a flying wheel from Jacques Villeneuve's BAR-Honda that had passed through a gap in the safety fence.

A few months previously at the 2000 Italian Grand Prix in Monza, volunteer firefighter Paolo Ghislimberti died from head and chest injuries after being struck by a loose wheel.

The F1 community have responded to the death on Twitter:

Shocked & saddened by the news that a marshal who is there to keep us safe has lost his life during our race today. Rest in peace my friend

Today there is nothing to celebrate. Terrible news arrive with the death of a marshal this race. Very sad. R.I.P.

very sad news about the marshal that got kill during our race! Rip my thoughts with him and family

My dearest condolences to the family of the marshal who lost his life today, our prayers for him & his family. RIP

We send our deepest condolences to the family of the marshall who tragically lost his life today.