Homeless man admits Louis Theroux pub con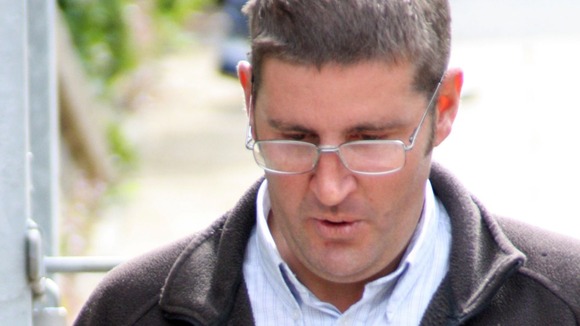 A homeless alcoholic has admitted conning staff at country pub hotel into believing he was "Louis Theroux from the BBC."
Allan Debenham, 39, pleaded guilty to two charges of false representation after booking a room at The Duke of York at Shepton Beauchamp, Somerset, in the name of the documentary maker.
He also pretended to be Theroux's personal assistant and asked for two bottles of wine to be added to the room tab.
Debenham provided staff at the hotel with a telephone number for the BBC's finance department and an order number to arrange payment for his three-day stay.
Staff only became suspicious when the "PA" called again and ordered another two bottles of cava and "some fags." Prosecuter Emma Chetland told Somerset Magistrates Court:
The PA rings again and asks for two bottles of cava and some fags - to use his words - to be left outside the same room.

The person taking the call becomes suspicious at the use of the word 'fags' rather than cigarettes. They go upstairs and find the door to the room locked.
Staff called the police after discovering his fraud when they attempted to call the fake number left by Debenham and BBC. The court heard that in total Debenham had defrauded the owners out of £165.
His lawyer Chris Ivory said he had turned to alcohol after losing his job, his partner and his home at the end of last year. Mr Ivory said:
As a result Mr Debenham had turned to alcohol. He was desperate and he didn't have anywhere to go.

In desperation he tried it on. He managed to get a couple of nights free accommodation and he accepts the prosecution case in respect of that.
Mr Debenham is now seeking help for his alcohol addition and has been provided with accommodation.