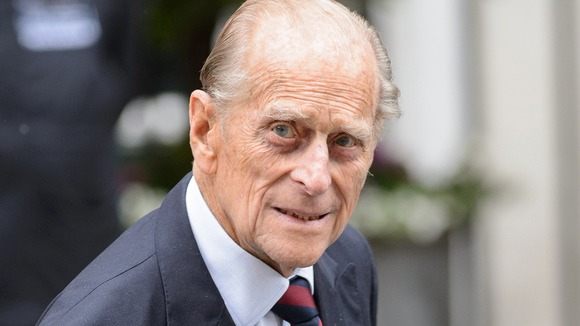 The Duke of Edinburgh was "in good spirits" today as he left hospital, 11 days after he was admitted for exploratory abdominal surgery.
Prince Philip, who was driven back to Windsor Castle, is now expected to spend the next two months convalescing before resuming duties in the Autumn.
After being admitted to hospital on June 6, the Duke received numerous visits from his family, including the Queen on Saturday.
The Prince of Wales visited his father on Friday evening and said the 92-year-old was "much better."
ITV News Royal Correspondent Tim Ewart said the Duke "looked extraordinarily fit" as he left the London Clinic.
The Duke of Edinburgh looked well as he smiled and waved to onlookers.

For a man of 92, who spent 11 nights in hospital, the Duke looked extraordinarily fit.

Will he wait until Autumn to resume duties?

No details of the procedures the Duke underwent in the London Clinic. It was his fourth hospital stay since Christmas 2011.
– ITV News Royal Correspondent Tim Ewart

Philip, who spent his 92nd birthday - on Monday - in hospital, thanked staff at London Clinic as he left.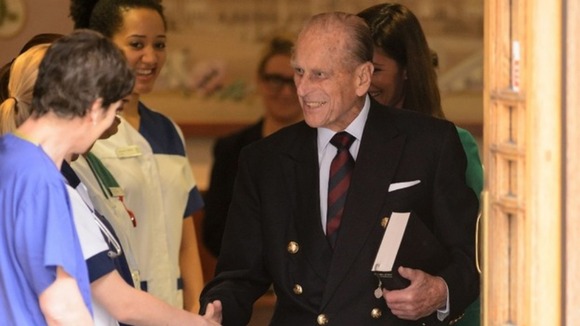 The Duke is in good condition and good spirits. He'll take a period of convalescence, of approximately two months.

The Duke has expressed his thanks and appreciation to medical staff at the London Clinic and the many members of the public who have sent good wishes.
– Buckingham Palace spokesman

The Duke entered hospital 11 days ago after attending a Buckingham Palace garden party.

The pre-arranged operation was carried out the next day and followed abdominal investigations.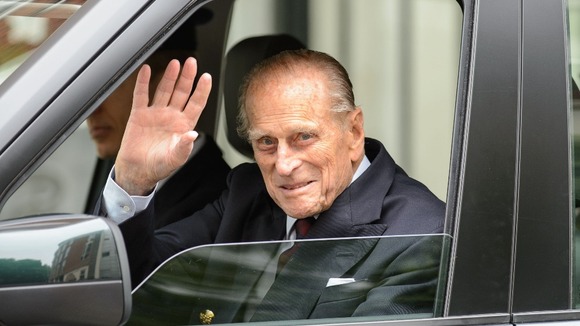 Details of the original symptoms behind his admission have not been released but it is thought the procedure did not involve his heart or bladder - organs with which the Duke has experienced problems before.
Philip received over 1,000 cards from well-wishers during his time at the London Clinic and in recent days has been asking for paperwork from his office.
The Duke will initially spend time at Windsor Castle, where the Queen is staying during Royal Ascot week.