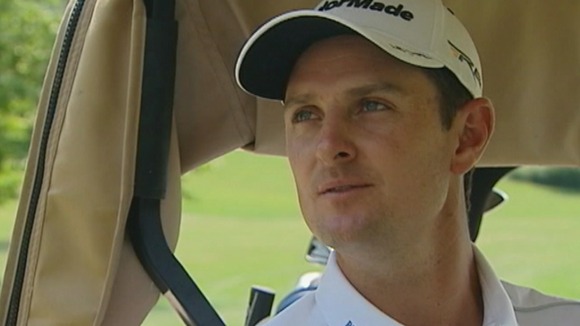 Justin Rose has told ITV News how thoughts of his father almost overwhelmed him when he won the US Open.
The 32-year-old raised his fingers to the sky after tapping in for par on the last, a tribute to his father Ken, a massive influence on his career who died from leukaemia in 2002.
It was my moment to look up to the heavens and honour my dad. He was really with me the whole week. The fact that I knew it was going to be Father's Day, that's why he was such a strong part of the week. To be honest I needed to keep it together and as soon as I looked up I started to break down, it was very emotional.
The English golfer clinched his first major title beating American Phil Mickelson by two shots and said he hopes that his win will pave the way for more British wins:
It's a big moment for British sport. We haven't had a lot of success in the Majors – certainly the English players – so hopefully I've broken the spell and others can jump on the bandwagon.
Rose spoke of his determination to move on from his set backs and learn from his mistakes:
Early In my career, I missed my first 21 cuts.That was a big hole to dig myself out of but I did it through perseverance and hardwork.