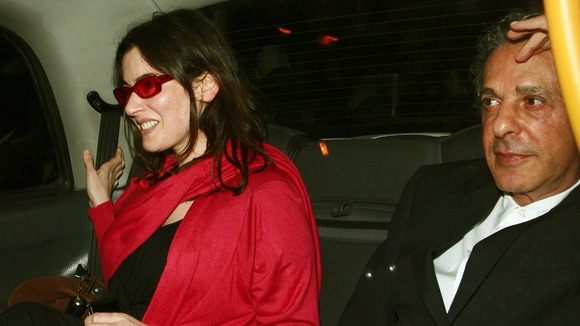 Charles Saatchi has dismissed pictures showing him with his hand around his wife Nigella Lawson's neck as the pair sit on the terrace of a restaurant as part of a "playful tiff."
The chef appears to be grimacing in the pictures taken outside Scott's in Mayfair, central London.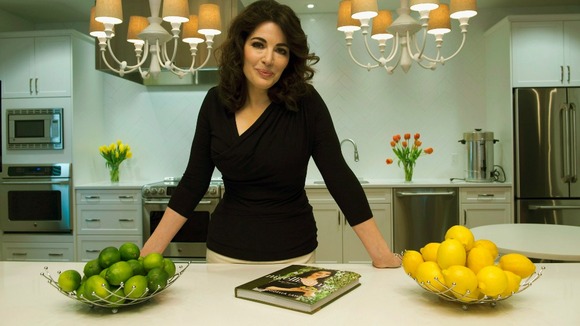 Scotland Yard said it was aware of the pictures of Nigella Lawson which were published in the Sunday People.
A police spokesman said: "Inquiries are in hand to establish the facts of the incident."
Mr Saatchi admitted that he had a "playful tiff" with his wife at the restaurant, telling the Evening Standard:
About a week ago, we were sitting outside a restaurant having an intense debate about the children, and I held Nigella's neck repeatedly while attempting to emphasise my point.

There was no grip, it was a playful tiff. The pictures are horrific but give a far more drastic and violent impression of what took place. Nigella's tears were because we both hate arguing, not because she had been hurt.

We had made up by the time we were home. The paparazzi were congregated outside our house after the story broke yesterday morning, so I told Nigella to take the kids off till the dust settled.
Nigella, the daughter of former chancellor of the exchequer Nigel Lawson, was reportedly seen weeping following the episode and her spokesman has confirmed that she has since left the family home with her children, but said there would be no further comment from the TV chef.
The couple are said to be regular visitors to the upmarket restaurant Scott's, in Mount Street, London, which claims to offer diners the "finest" oysters and fish.
Nigella married Mr Saatchi, who made his name in advertising, in 2003.
She has two children, Cosima and Bruno, from her marriage to journalist John Diamond, who died of throat cancer in 2001.
She became a household name in 1998 with her first cookery book, How to Eat.
The photographer who took some of the pictures said that the couple and no idea that they were being photographed at the time.
Speaking to ITV News he said:
The pair did not know they were being photographed. I was completely hidden.

It wasn't a game, from what I saw, it was more…if that was a game it was a pretty rough game.

I couldn't hear what they were saying

The conversation and action became so worrying for the couple sitting next to them that the woman put her hands over her mouth in shock.