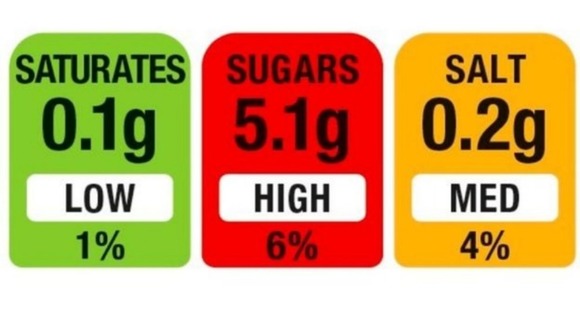 With levels of obesity and diet related illness climbing, the search has been on for a consistent food labelling system.
The problem so far is that there has been a confusing mish-mash with different stores using different schemes. So all too often instead of clarity - there has been confusion.
The new labels use a "traffic light" scheme - indicating red, amber and green.
Within that there is the kind of information you would expect on calories, fat, salt and sugar. Government and the the firms responsible for around 60% of groceries in the UK see these new labels as the solution.
So what about the rest of the food firms? And why is this a voluntary scheme allowing firms to opt out if they so wish?
Read: Traffic light food labelling: How it will work
Public health minister Anna Soubry told she doesn't mind that the system is voluntary because it is still a big improvement:
Having spoken to the officials behind the new labels, it is clear the Government is not planning on naming and shaming firms who are not part of this scheme.
We're getting people on board, the manufacturers and arguably the most important people - the retailers, the supermarkets - are all on board. That is a fantastic achievement.

If we were to try and legislate, it would take far longer and it would get tied up with the cost and time. Doing it voluntarily is delivering what we want.
– anna soubry, public health minister

We now need to see pressure applied on the firms responsible for the other 40% of UK food producers who remain outside this system - and on getting manufacturers to remove unhealthy ingredients where possible.

That way they would never even reach the shop shelves.