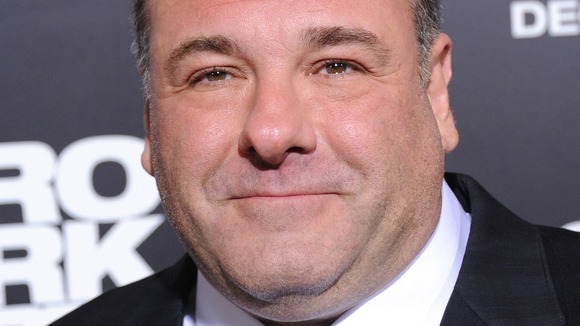 The entertainment world is in shock at the news of the death of James Gandolfini, the American actor best known for his role as the mob boss in The Sopranos.
Gandolfini, 51, died after a heart attack while on holiday in Rome where he was due to attend the 59th Taormina Film Festival.
He was best known for his portrayal as Tony Soprano, described by critics as one of the best-loved TV characters of the early 21st century.
"Our hearts are shattered and we will miss him deeply," his managers said. "He and his family were part of our family for many years and we are all grieving."
ITV News Correspondent Robert Moore reports:
In a statement HBO called him a "special man, a great talent, but more importantly a gentle and loving person who treated everyone, no matter their title or position, with equal respect".
Gandolfini played Tony Soprano in the groundbreaking series that aired from 1999 to 2007, winning three Emmy awards and a Golden Globe for his portrayal of the conflicted mob boss who was both brutal and emotionally delicate.
Sopranos creator David Chase described Gandolfini as "a genius", saying: "Anyone who saw him even in the smallest of his performances knows that.
"He is one of the greatest actors of this or any time. A great deal of that genius resided in those sad eyes."
British comedy writer and producer Armando Iannucci, who directed James Gandolfini in the 2009 film In The Loop, paid tribute to the actor:
People were surprised James Gandolfini was so different from Tony Soprano. That's because he was a great actor. Warm, gentle and funny.
Claudio Modini, director of emergency room at the Polyclinic Umberto I hospital, said Gandolfini arrived in cardiac arrest and doctors tried for 40 minutes to restart the actor's heart before he died at 11pm local time.
Twitter was dominated with tributes to Gandolfini as actors, comedians, writers and public figures discovered the news.
Comic actor Robin Williams:
My thoughts and prayers go out to James Gandolfini's family. An extraordinary actor. RIP, Mr. Gandolfini.
Back to the Future actor Michael J Fox:
Shocked and saddened by James Gandolfini's passing. My deepest sympathies to his family and friends.
Former Downing Street communications chief Alastair Campbell:
James Gandolfini's genius as actor was making people like so much someone with as many unlikeable qualities as Tony Soprano. 51 too young
Comedy writer Simon Blackwell worked with Gandolfini on In The Loop:
Shocked and sad to hear of the passing of James Gandolfini. Great actor. Fond memories of working on In The Loop. Thoughts with his family.
Labour MP Chris Bryant: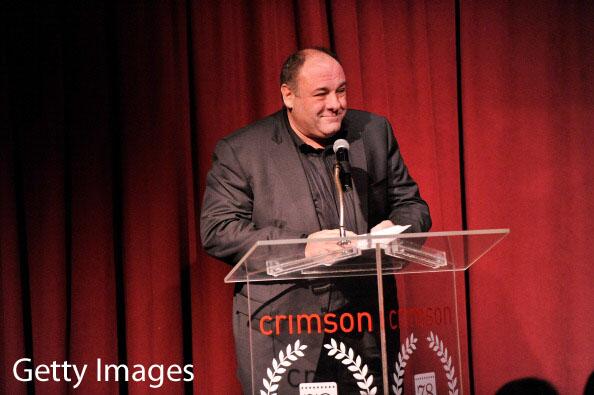 British actor Paddy Considine:
Waking up to the sad news about James Gandolfini. Shocked and saddened. A young man at 51. Leaves a great legacy for actors to aspire to.
Comedian Ricky Gervais:
Damn. RIP James Gandofini. An amazing actor that made arguably the greatest drama of all time, & a funny, sweet, gentle giant off screen.
British actor Ewan McGregor:
Jesus. The world just lost one of its great actors. James Gandolfini has passed away. Thoughts to his family. Such a talent. I'm saddened.