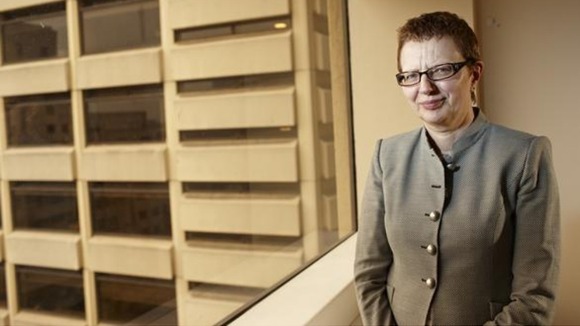 The former chief executive of the Care Quality Commission - Cynthia Bower - has today been named by her former employer as one of the individuals allegedly involved in the hospital deaths inquiry 'cover-up'.
Today she insisted she "gave no instruction to delete" the internal review, but added that as the boss of the healthcare watchdog: "The buck stops with me."
Following her graduation from Birmingham University, Ms Bower began her professional life in social care working with children and managing social care services for children.
In 1995 she began work with the Birmingham Health Authority, working as Director of Primary Care at the time of the establishment of Primary Care Groups and the first wave of Primary Care Trusts (PCTs).
In 2000 she became Chief Executive of Birmingham Specialist Community Health NHS Trust and in 2002 the Chief Executive of South Birmingham PCT.
Three years later she became Managing Director of Birmingham and the Black Country SHA and in July 2006 she became Chief Executive of NHS West Midlands.
It was in July 2008 she was appointed as Chief Executive of the Care Quality Commission - a £195,000 a year post. She resigned last September.
After almost four years leading CQC, I feel that it is now time to move on. The process of setting up an entirely new system of regulation has been intensely challenging - but we have accomplished an enormous amount. We have merged three organisations, registered 40,000 provider locations and brought virtually the entire health and social care network under one set of standards, which focus on the needs of people who use services.
– Cynthia Bower on her CQC resignation last September

Ms Bower resigned today from her current position on the board of Skills for Health.