Stuntman prepares to cross Grand Canyon on tightrope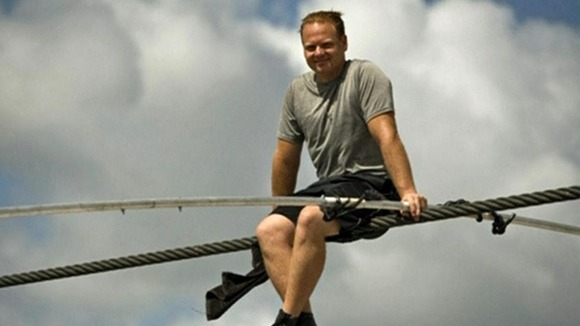 An American stuntman is making his final preparations ahead of his attempt to walk across the Grand Canyon on a tightrope.
Nik Wallenda, 34, currently holds six world records including one for being the first man to tightrope walk across Niagara Falls.
Watch: Nik Wallenda's crossing of Niagara Falls.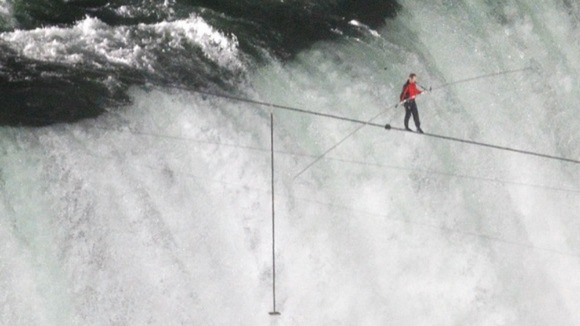 The acrobat will attempt to walk on the two inch steel cable at 1,400 feet (426.7 meters) on a high wire stretched across the Little Colorado River Gorge near the Grand Canyon.
He told reporters ahead of his walk that his biggest concern was the wind.
"Each walk that I do has different challenges of course" he said. "This one I would say the biggest challenge is probably the wind. It's really an unknown. It's something that we've taken into account and we've done studies over the past four years".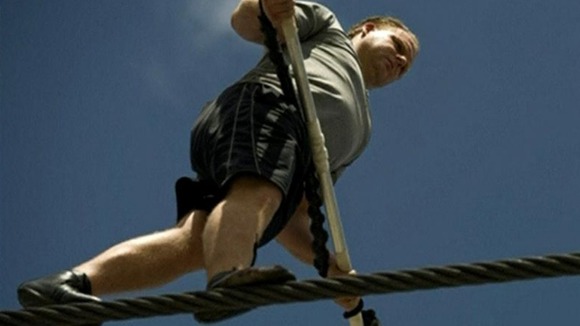 During the walk which is due to take place on Sunday, Nik won't be wearing any harness, tether, or safety line. He will also be using the same wire which he crossed during his walk over Niagara Falls.
"My entire life I have walked to wire" he told reporters. "Since I was two years old I started two feet off the ground and I'd never warn a tether until I walked across Niagara Falls. Never even rehearsed in a tether. So it's very uncomfortable for me to wear that tether".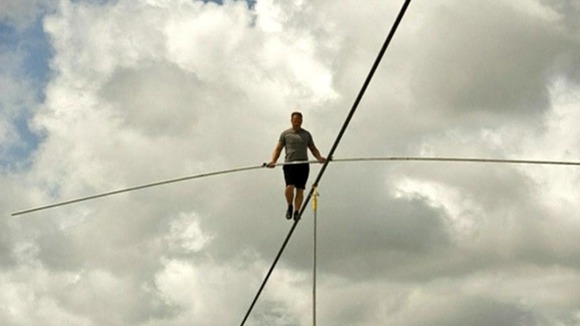 His crossing will be broadcast live to more than 200 countries but with a ten second delay in case there are any difficulties.
Although he is not wearing safety gear, teams lead by his father (a fellow acrobat) will come to his rescue should he get into difficulty.
There is a misconception that people have that because I'm on a wire 1,500 feet above the canyon that it's more dangerous than being 15 feet about the ground. Well the truth is the dangers are the same. The wire is always there. However I've trained my entire life to so if there is an issue I will go down to that wire, I will hold on and I have safety crews who will be to me in about 60 seconds no matter where I am on the wire.
– Nik Wallenda