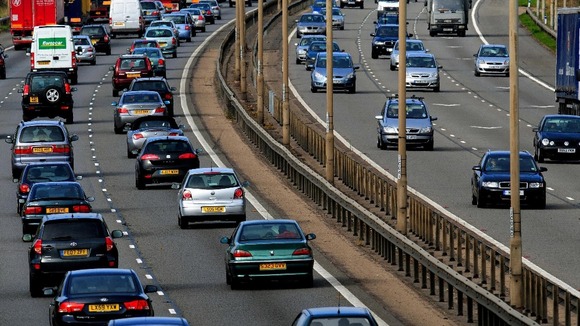 The Government unveiled a £100 billion investment programme in key infrastructure projects in an effort to kick-start economic growth.
Roads, energy, homes and schools were among schemes detailed by Chief Secretary to the Treasury Danny Alexander.
He said the plans included the biggest public housing programme for 20 years, rail investment to rival the Victorians and the largest package of road building and improvements since the 1970s.
He said it was "ambitious long-term plan to build an infrastructure of which Britain can be proud" and showed the Government was putting "long-term priorities before short-term political pressures".
IT provision - £25 million for digital equipment for police, £200 million to digitise HM Revenue & Customs' customer service; super-fast broadband to get a £250 million boost to cover 95% of the population by 2017.
Police - As well as better IT resources (above), £100 million for a new prison in North Wales.
Public asset sale - £15 billion worth sold by 2020, including £10 billion from corporate and financial assets and £5 billion from land and property.
Schools - £10 billion investment, to provide one million new places in a decade.
Structural - Guarantees on up to £500 million investment in the Mersey Gateway Bridge.
Housing - Social rents to be set at CPI plus 1% until 2025 and a three-year £3 billion investment from 2015 to build 165,000 new homes.
LEPs - Local Enterprise Partnerships to receive at least £2 billion every year for a decade from 2015.
Roads - £28 billion over six years from 2014.
Flood protection - £370 million in flood defences yearly until 2020 and a cap on insurance rates for 500,000 households.
Energy - Shale gas potential, strike prices to be set next month. Wind, next year generators will be set at £155 per megawatt hour of off shore wind, down to £135 by 2018. And a multi-billion pound guarantee for a new nuclear power station at Hinkley Point.
Labour dismissed the promises as "hot air" and said capital spending was actually going down in 2015/16.
Shadow chief secretary Chris Leslie said:
Why doesn't he come clean and admit that what he's really doing is cutting the capital investment budget overall, in real terms, by 1.7% in 2015/16?

Isn't the truth that there is no new money for infrastructure here? And you are spinning a line, rolling multiple years together, to make it sound like a big figure, reheating old announcements in his microwave statement that should have turned into action long, long ago.
Business leaders welcomed the investment plans - but warned they needed to be put into action quickly.
Dr Adam Marshall, director of policy at the British Chambers of Commerce (BCC) said:
Infrastructure projects are too often promised and too rarely delivered in this country, and that cycle must be broken.

If these announcements are to translate into short-term confidence, medium-term construction jobs and long-term competitiveness, the Whitehall machine must be judged by the number of diggers on the ground, not strategies and press notices.