Rod Stewart 'denied film crew access to his model railway'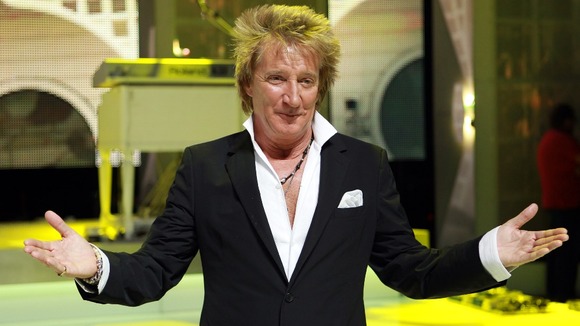 Rod Stewart reportedly banned a film crew from shooting his cherished model railway during a no-holds-barred documentary about the singer's private life.
The 68-year-old has been collaborating with the BBC on a new documentary about his career, called Can't Stop Me Now, which features archive footage and interviews with himself and his family.
But he revealed to the Radio Times that some things had been off limits - including the model railway set at the top of his house in Beverly Hills.
There are very few places in my life that I like to keep private: that's one of them, and another is soccer on Sunday morning. We sneak to the location and the team has never given me away.
– rod stewart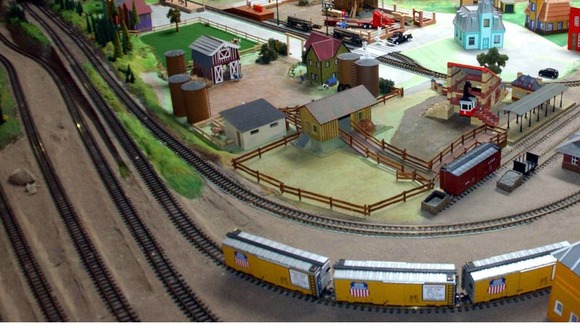 He also revealed that Model Railroader magazine feature him on its cover "every three years" - an honour he values more highly than appearing on the cover of rock magazine Rolling Stone.
Stewart's railway measures some 1,500 square feet (140 square metres) and takes up the entire third floor of his home, according to the magazine which was granted exclusive access in 2007.
It described the labour of love as a "superbly built model railroad featuring a Manhattan-like setting of model skyscrapers".
Stewart's layout features more than 100 structures, some more than five feet tall. Inspired by the 1940s New York Central and Pennsylvania Railroads, the layout is complete with skyscrapers, streets, cars, billboards, people, trees, and of course - trains.
– Model Railroader magazine

It also reports that Stewart built many of the minutely-detailed replica buildings from hotel rooms while he was on tour.

It cited Stewart as saying: "I pity a man who doesn't have a hobby like this one - it's just the most supreme relaxation."

" Every person should have one hobby that really captures his interest."