Apprentice star Katie Hopkins defends comments over children's names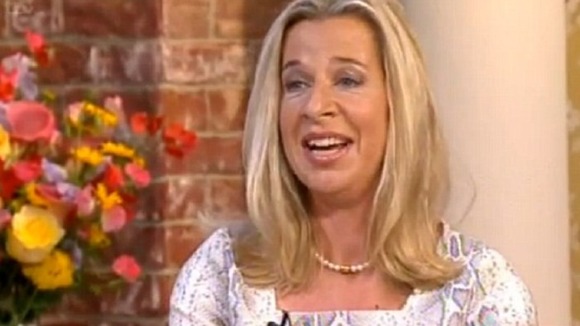 Former Apprentice star Katie Hopkins has defended her comments over linking children's names to class, after appearing in an explosive interview on ITV's This Morning.
The Daily Mail writer told presenters Philip Schofield and Holly Willoughby that "I think you can tell a great deal from a name". Ms Hopkins went on to criticise names such as Chantelle, Charmaine, Chardonnay and Tyler. She added:
For me, a name is a shortcut of finding out what class a child comes from and makes me ask: "Do I want my children to play with them?

When I hear screeched across the playground: "Tyler! Come back 'ere." It's the Tylers, the Charmains the Chantelles, the Chardonnays.'
Ms Willoughby responded "Listen to what you are saying. You judge children on names. That's extraordinary."
Ms Hopkins has since defended her comments on Twitter, after the YouTube video received more than 3.5 million views.
'Rhiannan, if you aren't here by the time I count to 5, you're in big trouble'. Rhiannan struggles above 3. Is oblivious to impending doom.
Storm busy signing in on the 'late arrival sheet' at the school office. Good practise for signing on later in life I guess.
Piers. Not one for me, no. Latin for parasite. My girlfriend's son is a Piers. As with the Jehovah's Witnesses, I hide when I see him coming
Child's name Sky? Lactose intolerant. Wheat free. Guardian reading parents. Chunky knit baby grow. Real nappies. Tell me I am wrong?