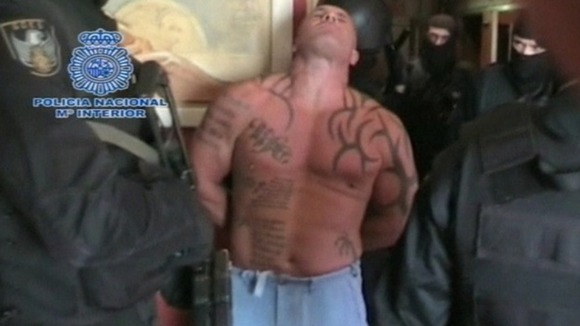 Spanish police have arrested British fugitive Mark Lilley after 13 years on the run.
In 2000, he was sentenced to 24 years for drug trafficking, in his absence at Bolton Crown Court after he skipped bail.
Police used ladders to climb over the main gate of Lilley's villa in Malaga, before forcing their way inside.
Lilley was found naked, hiding in a panic room, concealed behind a wardrobe in his bedroom.
The fugitive had a computer where he controlled the security cameras monitoring the grounds of the villa.
A police statement said that Lilley's dogs alerted him to the police operation.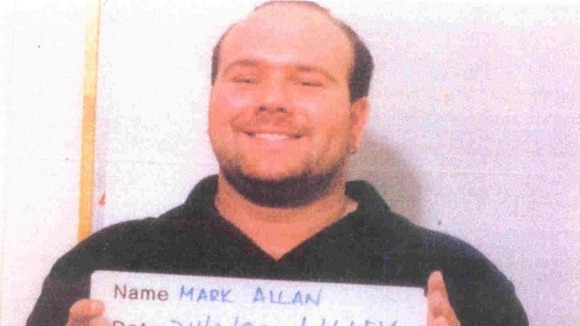 Officers said Lilley's appearance had "changed considerably" and that he had become an expert in vale tudo, a Brazilian martial art.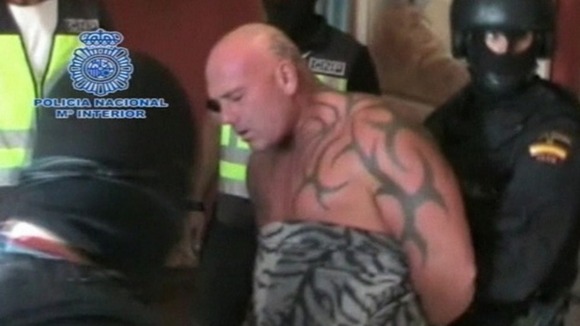 The joint Spanish National Police and Serious Organised Crime Agency (Soca) operation involved more than 40 armed officers.
Dave Allen, head of the Fugitives Unit at Soca, said:
Lilley was a dangerous man with access to firearms. He had evaded capture for a long time by moving around Spain and using false identities. Now he's behind bars where he belongs and extradition proceedings are under way.

My message for other fugitives on the run is a simple one - we will hunt you down and you will face justice for your crimes.