The Education Secretary has told MPs of his plans to toughen up the curriculum for primary and secondary schools, requiring five-year-olds to tackle fractions and adding in new material on world history, computing and harder maths.
The changes include:
Pupils to learn fractions in first year of school
12 times table to be learnt by age nine
Secondary school pupils to study at least two Shakespeare plays
Primaries to give lessons on evolution and computer programming
Michael Gove says that close attention has been paid to what was happening in education overseas, and that officials in his department had "spent years" examining the curricula used in places such as Hong Kong, Massachusetts, Singapore and Finland.
.
Our political correspondent Chris Ship has been following the story:
A reformed national curriculum is vital to help Britain compete globally, Mr Gove said.
The proposals have been adjusted after an initial announcement and consultation earlier this year.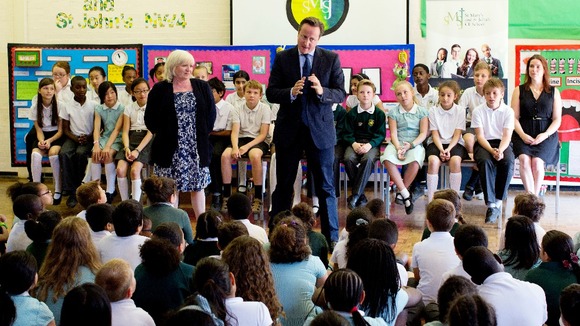 Engaging and tough - the new National Curriculum will help children who want get on in life as the UK competes in the #GlobalRace
The new curriculum is due to be introduced in September next year. It does not apply to free schools and academies, which are free to set their own.
Labour said all schools should be allowed to set their own curriculum, not just those independent of council control.
Your divisive approach means we have curriculum freedom for just some schools.

Isn't the time right for a reformed national curriculum which allows teachers in all schools the freedom to innovate and therefore prepares young people for the challenges of the modern economy?
– shadow education secretary Stephen Twigg

One teachers' leader warned that the revised curriculum is simply based on memory tests, while another said it may still not be fit for the 21st century.
Much of the curriculum is still not age appropriate - teaching children fractions at age five is problematic if they don't fully understand whole numbers.
– Mary Bousted, general secretary of the Association of Teachers and Lecturers (ATL)