Ed Miliband: Being compared to Wallace 'just a bit of fun'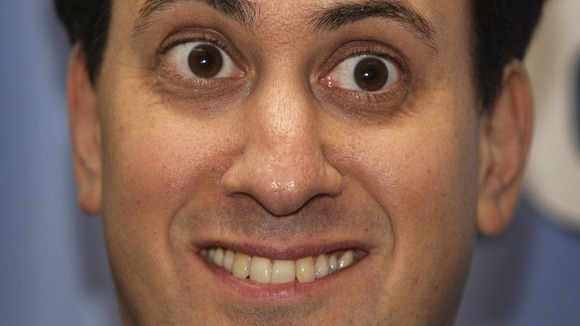 Ed Miliband has revealed he does not mind being compared to plasticine star Wallace from the children's series Wallace and Gromit, in a revealing interview with Now magazine.
The Labour leader confessed he had to work hard to stay in shape, and did not indulge in treats such as bread and dessert.
It's the battle of the bulge. It's so easy to be a man in your forties and to put on weight, it really is. I try to be careful with what I eat - I don't eat lots of desserts and bread with my meal.
He said being in politics has forced him to grow a thick skin, and time with his family was the one thing his job kept him from enjoying more of. Speaking about his wife Justine he said:
I really feel so lucky. She's so much the rock of my life. It sounds a bit corny, but I wouldn't be doing this job and I wouldn't be happy without her.
Although he admitted he was "not as romantic as he should be" he said his wedding day was the best day of his life, his greatest fear is something happening to his wife, and the most important thing to him would never be politics.
You develop a thick skin when you do this job. My family's the most important thing to me, not politics.

But I think being compared to Wallace is just a bit of fun.
Read: Miliband sets out plans to change Labour's union links