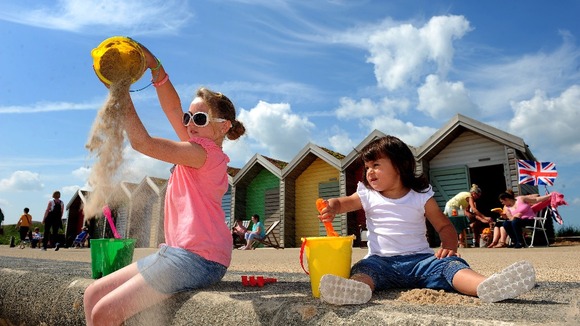 England and Wales are preparing to bask in scorching temperatures today as the hottest day of the year so far arrives.
But the heat has prompted warnings from health authorities urging the public to take care in the potentially "dangerous" heatwave conditions.
Temperatures are predicted to get as high as 32C (89.6F) in the south-east, with the majority of England and Wales still sizzling at between 28C (82.4F) and 31C (87.8F0.
ITV Weather Presenter Lucy Verasamy on the weekend weather:
The continued hot spell shows no sign of ending as temperatures are set to remain in the mid to high 20s well into next week.
A warning issued by the Met Office has been escalated to a level three alert for Yorkshire and the Humber after temperatures have already reached heatwave conditions.
Level two alerts are in place across most of England preparing the public for the possibility of heatwave conditions, which it says can have a significant impact on health.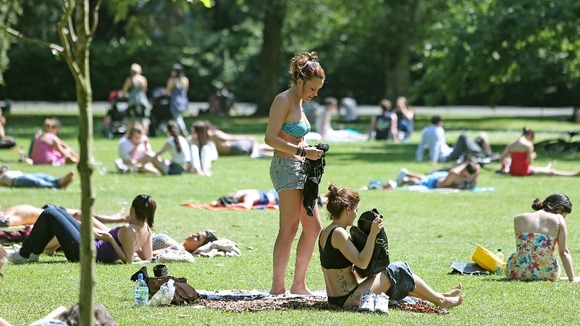 The continued hot spell shows no sign of ending as temperatures settle around the mid-20s well into next week.
A Level 2 Heat Health Alert has been issued by the Met Office for parts of England.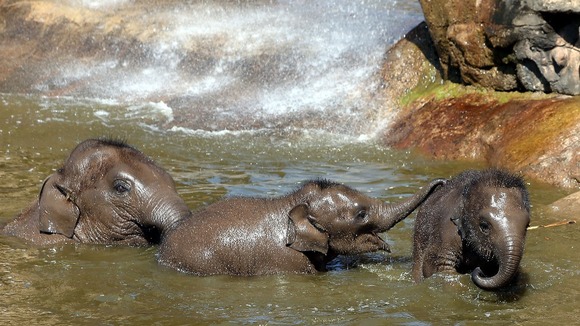 A spokesman for Public Health England (PHE) said:
Level 2 alerts are triggered as soon as the Met Office forecasts that there is a 60% chance of temperatures being high enough on at least two consecutive days to have a significant effect on health.

This will normally happen two to three days before a heatwave is expected to occur. As most deaths occur in the first two days, this is an important stage at which to ensure readiness and swift action to reduce harm from a potential heatwave.
– Public Health England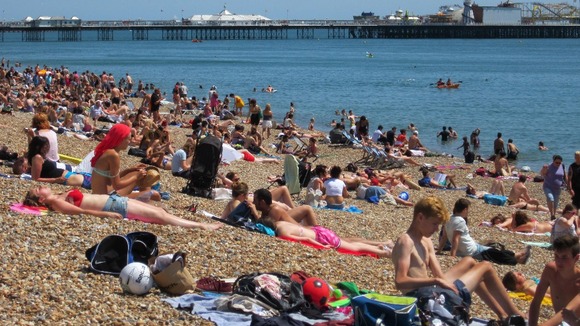 The areas affected by the alert are:
Yorkshire and the Humber
East Midlands
East of England
South east England
London
South west England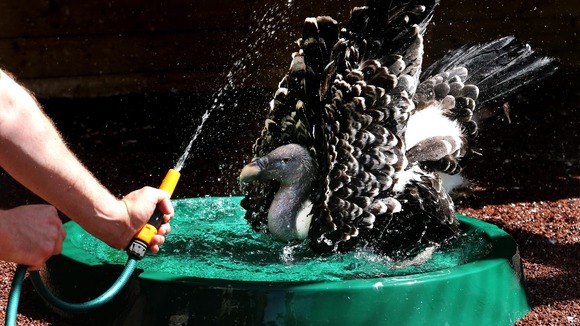 Dr Angie Bone, head of the PHE's Heatwave Plan, said:
Everyone can enjoy the sun safely by keeping out of the heat at the hottest time of the day, avoiding sunburn and staying hydrated with plenty of cool drinks.

The elderly and those with long-term illnesses are particularly vulnerable to the effects of very hot weather, so it's important to look out for them and keep indoor areas as cool as possible.