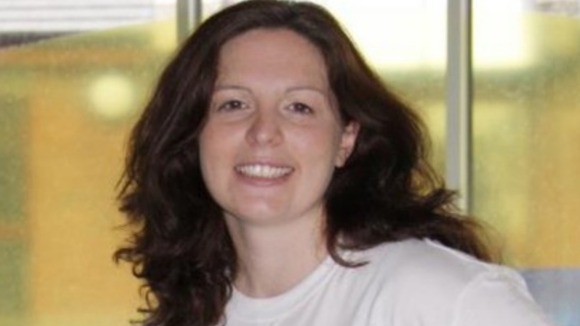 A British woman has raised tens of thousands of pounds for charity after she died on Sunday while attempting to swim across the English Channel.
Susan Taylor, from Barwell in Leicestershire, had spent months training for the feat to raise money for Diabetes UK and Rainbows hospice for children.
The 34-year-old was pulled from the water into a support vessel by her brother after she ran into difficulties close to the French coast.
Her father, Arthur Wright, said today that he was "devastated" at the loss of his "wonderful" daughter.
ITV News' Europe Correspondent Emma Murphy reports:
Mrs Taylor was an experienced long-distance swimmer and had spent 18 months training for her Channel crossing, often swimming for eight hours a day.
Mr Wright said the accountant had even given up her full-time job in order to devote more time to her charitable work.
He also revealed that she had walked on the wings of an aeroplane, completed a parachute jump and was a qualified rally driver. "She was certainly not a boring accountant," he added.
Read: Father's moving tribute to daughter killed in Channel swim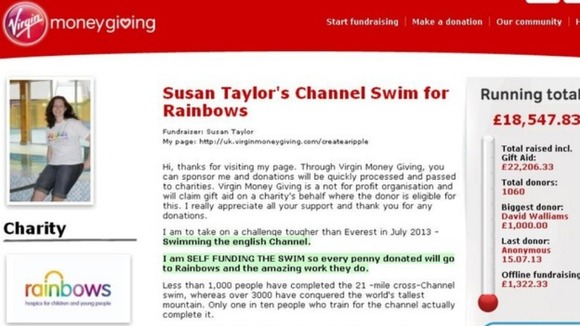 Mrs Taylor had already swam some 30 miles when she got into difficulty just a mile from the French coast.
Her brother, a paramedic, pulled her into a support vessel and tried to revive her before she was airlifted by helicopter to a French hospital, where she was declared dead.
Her father, husband and long-term trainer were also in the vessel.
Supporters who were following Mrs Taylor's progress through a tracker link on her Facebook page began to leave concerned messages when the updates stopped and the boat appeared to travel off course.
Read: Shipping lanes and strong currents among the risks of swimming the Channel
Among the many people who paid tribute to Mrs Taylor was the TV comedian David Walliams, who himself swam the Channel for charity in 2006.
Susan Taylor's channel swim attempt very sadly ended in tragedy. This is her charity page if you want to donate... http://t.co/US483gQNWw
The chief executive of the Rainbows hospice for children described Mrs Taylor as a "much loved Ambassador" of the charity:
Susan was a wonderful woman who would do anything for anybody. She has been a much loved Ambassador at Rainbows for over two years, helping out at events and tirelessly fundraising for us. She was more than an Ambassador; she was part of the Rainbows family.

Susan was totally dedicated to Rainbows, even taking time off from her career to devote more efforts to her fundraising. She was really looking forward to taking part in her createaripple.co.uk challenge and we are all so proud of what she achieved.

All of the children, young people, families, staff and volunteers at Rainbows are devastated and our thoughts and prayers go out to her family. She will be sadly missed.
– GEOFF ELLIS, CHIEF EXECUTIVE AT RAINBOWS HOSPICE FOR CHILDREN AND YOUNG PEOPLE

In a statement this evening, a spokesman for the Foreign Office said that anyone wishing to pay tribute to her sacrifice should consider giving to one of the charities she supported.