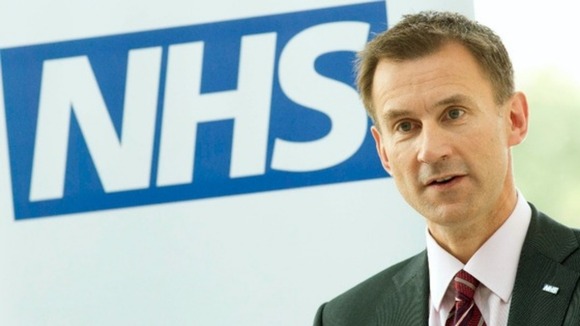 Health Secretary Jeremy Hunt is set to send "hit squads" to 10 failing hospital trusts, where thousands of people could have needlessly died.
Mr Hunt's measure will be announced tomorrow following a report by NHS medical director Sir Bruce Keogh into 14 hospital trusts with exceedingly high death rates.
The teams of health experts, who will have the power to sack NHS executives, will go into failing hospitals in a bid to "turn them around".
ITV News Political Correspondent Libby Wiener reports:
Sir Bruce is expected to describe poor care, medical errors and management blunders in his report and suggest that the Stafford hospital scandal was not a one-off.
He will reportedly say that there may have been 13,000 needless deaths across the 14 trusts since 2005.
The Prime Minister indicated that NHS bosses in charge of failing hospitals could be suspended.
David Cameron's official spokesman said that board members could be suspended following care failings.
Clearly there have been examples where patients and families have not received the high quality, compassionate care that it so important.

The Prime Minister, the Secretary of State, and all the Government are deeply, deeply concerned at the evidence of failings in the NHS.

It is important to have undergone the review to get to the bottom of where failings may be occurring. What people can be very clear about is the Government's commitment to that culture of compassion and high quality care.

The Government will continue to take the action that is necessary.

I think it is important that we have a culture of accountability in our public services, very much including the NHS.
– David Cameron's official spokesman

It is understood that the Prime Minister's spokesman went on to say:
One of the things the Prime Minister said in response to the Francis Inquiry is that a single failure regime would be set up whereby the suspensions of boards can be triggered by failures in care.
– David Cameron's official spokesman

As part of the Government's response to the Francis report into serious care failings at Mid Staffordshire NHS Foundation Trust, ministers said that if a hospital is deemed to be failing, the Chief Inspector of Hospitals could initiate a failure regime in which the board could be suspended or the hospital put into administration.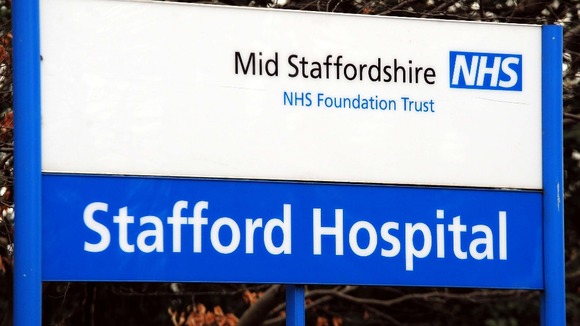 Ministers also said that managers in charge of hospitals where failures in care occur could be put on a black list and barred from working in the health service.
Following the publication of the report into failings at Mid Staffordshire, Sir Bruce launched an investigation into the 14 other trusts because of their high mortality rates.
The trusts which have been under review are:
Basildon and Thurrock University Hospitals NHS Foundation Trust
Blackpool Teaching Hospitals NHS Foundation Trust
Buckinghamshire Healthcare NHS Trust, Burton Hospitals NHS Foundation Trust
Colchester Hospital University NHS Foundation Trust
The Dudley Group NHS Foundation Trust, East Lancashire Hospitals NHS Trust
George Eliot Hospital NHS Trust
Medway NHS Foundation Trust
North Cumbria University Hospitals NHS Trust
Northern Lincolnshire and Goole Hospitals NHS Foundation Trust
Sherwood Forest Hospitals NHS Foundation Trust
Tameside Hospital NHS Foundation Trust
United Lincolnshire Hospitals NHS Trust