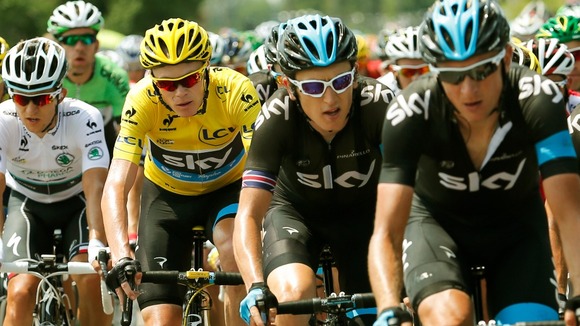 The shadow of Lance Armstrong still hovers like a malevolent, ill-meaning spirit over the Tour de France.
His records may have been stripped away, his yellow jerseys have long been discredited, the roll of honour no longer bears his name but his poisonous influence still lingers.
After the ride of his life this week, Tour leader Chris Froome and Team Sky boss Sir Dave Brailsford spent their rest day answering repeated questions about whether their stunning success was due to talent allied to strategy, planning and dedication or whether it was actually down to a clever doctor armed with a performance enhancing concoction.
The usually mild mannered Froome even vocalised his frustration saying:
We've been away from home for months, training together, just working our arses off to get here, and here I am, basically being accused of being a cheat and a liar.
I sympathise with him but he shouldn't lose patience with his interrogators; they are only voicing the suspicions of a distrustful public. No, his anger should be directed at Armstrong of course, but also cycling's bosses who turned a blind eye. Their decision to look the other way has stolen one of Froome's golden career moments.
Read: Tour leader Froom frustrated over doping questions
What is more, that shameful inaction has also precipitated a reversal of the principles we hold so dear in our law courts. Froome is effectively guilty until he can prove otherwise. And how on earth does he do that? Why should he?
There is a depressing irony that Froome's cries for justice come as Athletics suffers one almighty kick to the solar plexus.
Again, sprinting's credibility is on the line as two of the fastest men on the planet over the past 10 years have failed doping tests.
Asafa Powell was one of five Jamaican athletes to be caught out and, until this week, the American Tyson Gay was perhaps the biggest threat to Usain Bolt's track dominance this year.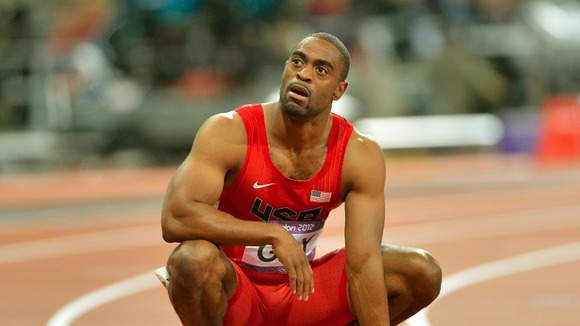 Gay's guilt is perhaps the most depressing. Not just because he has recorded the fastest times in the world this year over 100 metres but because it wasn't so long ago he was fronting a high profile anti-doping campaign.
It's all about trust you see - if sports fans can't believe what they're seeing then eventually they will turn away. It is that serious.
Read: Manager says 'supplements' given to Powell and Simpson
The ''I trusted those around me who were supplying my supplements, vitamins and creams'' defence, just won't wash. Mitigation yes, but every athlete knows the deal - everything you put into your body is your responsibility and yours alone. It is as much part of the job as the countless, lonely hours spent training.
Track and field's image isn't helped by next month's world championships in Moscow.
Russia is staging this prestigious event despite the fact that 44 of its athletes are currently serving bans for taking outlawed substances. It is a fact that will compete for attention with the sport itself in the coming weeks and beyond.
More: Adidas suspends its contract with Tyson Gay
Team Sky says it is showing us that winning clean in elite sport is possible. We should applaud them for that, but when Chris Froome cruises up the Champs Elysees this weekend to win the greatest prize cycling has to offer, will you be able to suspend your inner cynicism about sport.
If you can't, no one is going to blame you. It has nothing to do with Froome but as sports fans there are only so many times you can be disappointed before you become immune.
Shock eventually turns to disbelief and when that happens this sporting cancer has got a hold that will be difficult to loosen.
Athletics should take note.
More Steve Scott: Doctor's client list could stain the sporting world