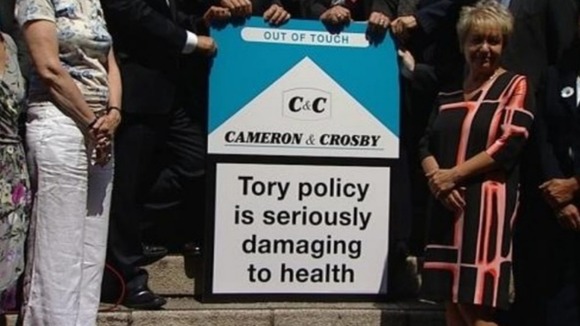 Another lobbying row erupted between Labour and the government today, as Ed Miliband accused the Prime Minister of a "devastating conflict of interest" when it was revealed that his election strategist currently works as a lobbyist for tobacco companies.
The government has recently did a U-turn on plans to introduce plan packaging for cigarettes, saying it wanted to wait to see "further evidence" before going through with the plans. Labour have called for an inquiry.
Read: Anger at u-turn over cigarette package decision
Mr Cameron hit back with a scathing attack, categorically denying advisor Lyton Crosby had any influence on policy. Political Editor Tom Bradby reports:
Miliband memorably accused David Cameron of being Prime Minister for "Benson and Hedgefunds" during lively exchanges in the House of Commons earlier.
Mr Cameron refused to be drawn on whether he had a conversation with Mr Crosby before making the controversial decision, but said it was made by the Health Secretary and himself.
Speaking after Prime Minister's Questions, Cameron said the issue was a "complete red herring" being used by Labour to distract from their problems with trade unions:
This is complete nonsense from start to finish put up because the Labour Party, as demonstrated in the House of Commons today, is in some quite deep political trouble with their relationship with the trade unions.
Read: Tom Waston resigns from Labour amid Unite union furore