Lottery winners given go-ahead to build £5m eco-home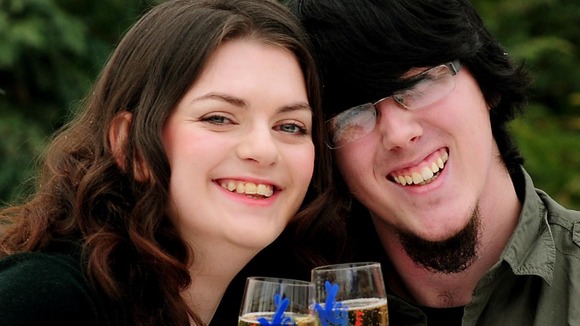 A couple who won £45 million on the EuroMillions have been given the go ahead to build a £5 million eco-home.
Matt and Cassey Topham, from Stapleford, Nottingham, banked £45,160,170.50 after matching five numbers and two Lucky Stars in the EuroMillions draw last February.
They have now been given planning permission to build their dream home - the style of which has been compared to the set of the children's show Teletubbies due to its four hubs.A 1930s mansion will be demolished to make room for the house, designed by architects Baca, in Adams Hill in Wollaton in the city.The property, which will be built in the Wollaton Park Conservation Area, will be made up of four hubs containing a cinema and swimming pool.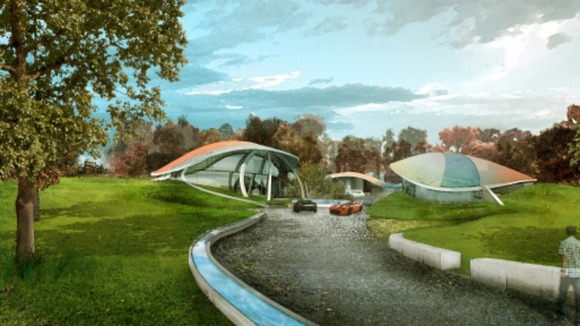 The hubs will be covered with a flowing curved roof, which will be made of a mix of ceramic tiles and photovoltanic panels, to form a solar brow for the building.A spokesman for Nottingham City Council said a decision was made almost unanimously with one city councillor voting against the design at a planning meeting yesterday.
Nineteen letters were received in support of the application praising the "ambition, design quality and environmental performance" of the development.Many commented that the build would represent a "significant improvement" on the existing property.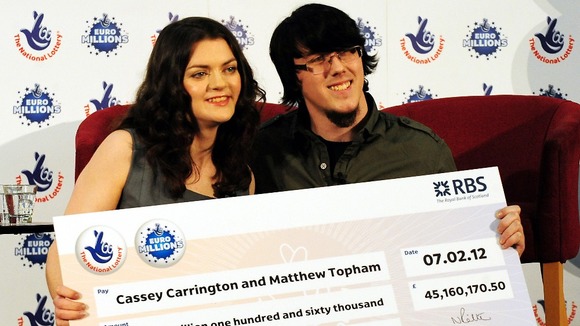 But six letters were received from local residents objecting to the design.Objections were also made by English Heritage, which said the design was not in keeping with the architectural heritage of the area.
Replacing the drawing room, parlour, ballroom and smoking room of yesteryear the new house will be bang-up-to-date with a home cinema, games room, swimming pool, home gym and connected office, all seamlessly wired to incorporate the latest digital technology, security surveillance equipment and triple A-rated appliances.

The hi-tech kitchen will literally be carved out of the ground with the seams of the cut strata flowing into the room to create the worktops, units and seating.

The architects are hoping the house, titled Serenity, will push the boundaries of environmental and architectural design ... and produce a beautiful country house that will be enjoyed by generations.
– Baca