US soldier shocks family with unconventional homecoming
A US soldier delighted his unsuspecting family when he emerged from the water behind them to see them for the first time since his return from Afghanistan.
Bethany Bronson and children headed to the beach to record video messages for Captain Hyrum Bronson, who was not expected to return from duty for another three weeks.
ITV News' Neil Connery reports:
However to his family's surprise, Captain Bronson emerged from the water - still in his uniform - saying, "Mrs Bronson, your husband reporting for duty".
An overwhelmed Bethany Bronson exclaimed, "Are you freaking kidding me", before bursting into tears.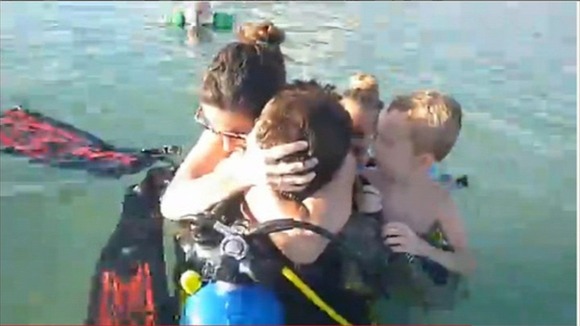 Clearly elated at their father's return, Captain Bronson's children are heard shouting "Daddy!" as they rush to hug him.
The soldier had to put on scuba gear so he could execute the plan without spoiling the surprise.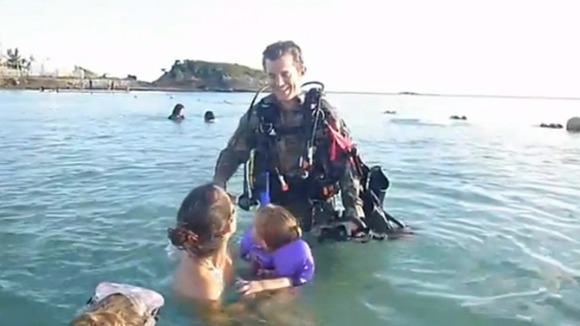 Bethany Bronson later uploaded the video onto YouTube where it has received over 80,000 views, before revealing her shock at the homecoming:
After being in Afghanistan for 6 months and 3 months of training in the States before that with only a short month home in between, he is finally home! We thought he was coming home 3 weeks from now, but he is sneaky. We can't believe he is finally back home with us!
– Bethany Bronson