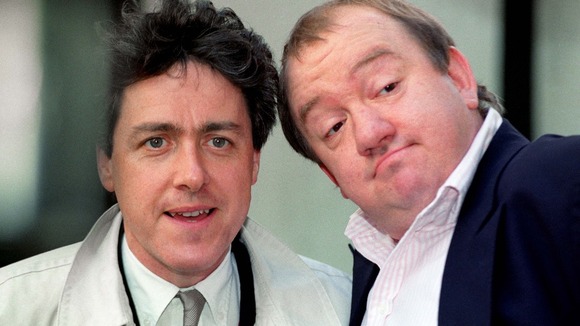 Comic, actor and director Mel Smith has died following a heart attack at the age of 60, his agent has confirmed.
His agent Michael Foster confirmed he died at his home in north west London on Friday.
His sidekick Griff Rhys Jones, with whom he starred in sketch show Alas Smith and Jones for more than a decade, said his friend and colleague was a "force for life" and that he was deeply saddened by the death.
ITV News reporter Martha Fairlie takes a look back at his career:
I still can't believe this has happened. To everybody who ever met him, Mel was a force for life. He had a relish for it that seemed utterly inexhaustible.

He inspired love and utter loyalty and he gave it in return. I will look back on the days working with him as some of the funniest times that I have ever spent.
– Griff Rhys Jones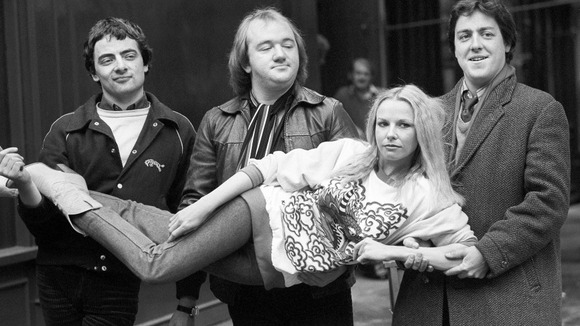 The pair had first worked together on Not the Nine O'Clock News, which ran from 1979 to 1982, alongside Rowan Atkinson and Pamela Stephenson.
They went on to form production company Talkback, which was itself responsible for comedy hits Da Ali G Show and Knowing Me, Knowing You.
When Alas Smith and Jones ended, Smith turned his attention to his directing career, and also continued to appear in films and television programmes.
Well-known faces took to Twitter to pay tribute to the late comic:
So sad to hear about the passing of the great Mel Smith. Brilliant writer, actor and director and a lovely man too.
Terrible news about my old friend Mel Smith, dead today from a heart attack. Mel lived a full life, but was kind, funny & wonderful to know.
Thank you for the laughs Mel Smith. RIP
Rowan Atkinson, who worked with Mel Smith on both Not the Nine O'Clock News and Bean, the first Mr Bean film, said he was "truly sad" to hear about his death.
In a statement, he said: "Mel Smith - a lovely man of whom I saw too little in his later years. I loved the sketches that we did together on Not the Nine O'Clock News.
"He was the cast member with whom I felt the most natural performing empathy.
"He had a wonderfully generous and sympathetic presence both on and off screen.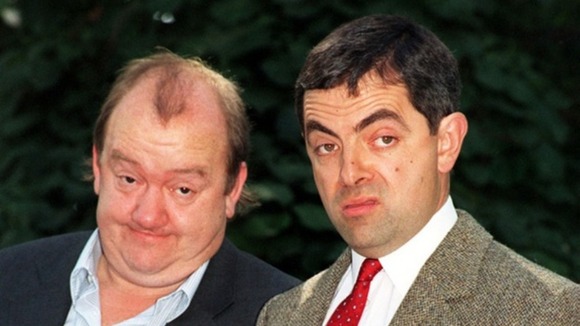 "He was also an excellent theatre and movie director, doing a wonderful job on the first Mr Bean movie.
"If you direct a comedy movie that takes 245 million dollars at the box office you've done something pretty special, and I never thought he was given enough credit for this success.
"I feel truly sad at his parting."