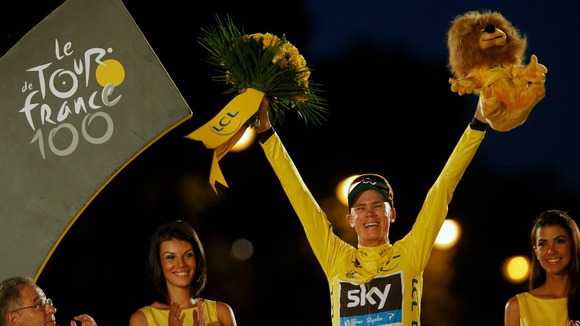 In another sporting triumph for Britain, Chris Froome has won the 100th Tour de France. He crossed the line riding arm-in-arm with his team mates, just as Bradley Wiggins did last year, when Froome was one of those alongside.
After a 99 year wait for a British Winner he now becomes the Second British champion in successive years. ITV News reporter Lewis Vaughan Jones was in Paris to see the moment Froome made sporting history:
As he stood on the podium, Tour de France winner Chris Froome dedicated his triumph to his late mother.
I would like to dedicate this win to my late mother. Without her encouragement to follow my dreams, I would probably be at home watching this event on television.It's a great shame she never got to see the tour, but I am sure she would be extremely proud if she was here tonight.
– Chris Froome

Froome said the final stage of the Tour de France was an "amazing" and "fitting" way to end the centenary race.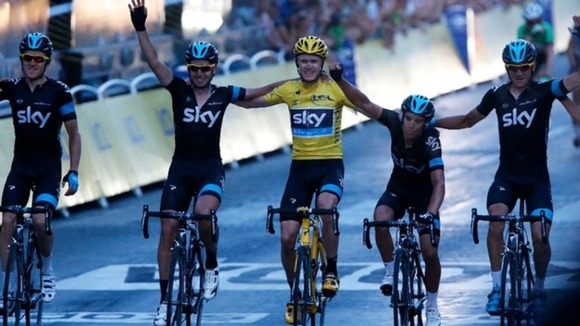 It brought tears to my eyes going over the line with guys like that. I expected it to be big, but this is something else.
– Chris Froome

He said that coming over the line to win the Tour de France arm in arm with his team mates brought tears to his eyes.