Baseball player struck by skydiver ahead of game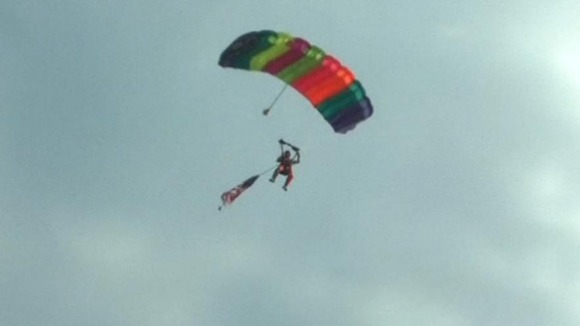 A baseball player was knocked over by a skydiver who misjudged his landing into the stadium during pre-game ceremonies.
Mattingly Romanin, a shortstop for the Hannibal Cavemen in Missouri, was struck by a skydiver who delivering the ball for the game against the Terre Haute Rex in the summer Prospect League.
There were no serious injuries and Mr Romanin later joked about the incident on Twitter:
Still in disbelief that actually happened
i feel like i got kicked in the face yesterday, oh wait....