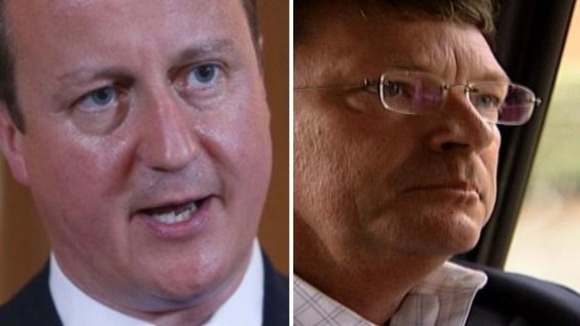 Only 11% know who he is.
So why all the fuss about the Conservative's election strategist Lynton Crosby?
The fuss has been caused by a conflation of events: the dropping of a plan for plain packet cigarettes; the client list of Lynton Crosby's firm; the recent political row over influence in Labour and the Conservatives.
Watch: Cameron happy to talk about cricket but not Crosby
For the last six days, David Cameron will only say that Lynton Crosby (an Australian appointed to advise on election strategy) did not "lobby" him over the issue of plain packet cigarettes.
It was, he said on Sunday, a decision he took himself - at the "kitchen table" in the Downing Street flat.
And yet he has refused time and again to say whether the pair spoke about the proposed (now dropped) policy.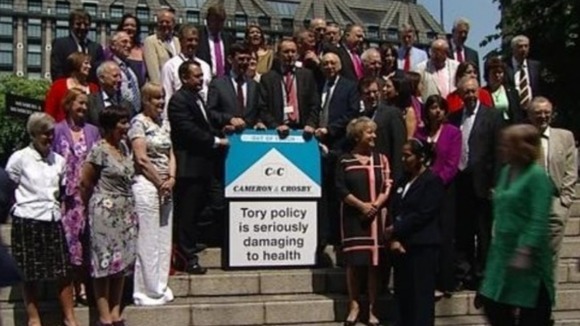 The suggestion is one of a conflict of interest: that Lynton Crosby's firm advises one of the biggest tobacco companies, Philip Morris International, and therefore a decision by Government to drop plans to force tobacco companies to stop branding their cigarettes packets must be linked to the new adviser.
Not so, says Mr Cameron. And he has been quite clear: Mr Crosby advises the Conservative Party on election strategy - he does not have any influence over Government policy.
The issue for the Prime Minister, however, is that he has not ruled out a conversation between the two men about the issue.
And because he avoids answering the question - the questions keep coming.
This morning, I asked the Prime Minister this question:
I don't know how Lynton Crosby is feeling after the first and second (Tests in the) Ashes series, but if he is as good a politician strategist as you say he is, he might offer you this advice: that voters don't like it when politicians look like they're avoiding a question - you've looked like that for the past five days. Is now not the time to say: yes we spoke about cigarettes - (or) no we didn't?
In response, the Prime Minister praised the England cricket team (and threw in praise for Chris Froome winning the Tour de France) but would only say of Lynton Crosby: "I dealt with that on Sunday."
In other words he avoided the questions.
Again.