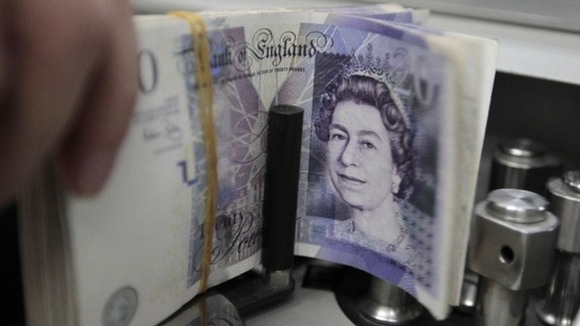 Britain's beleaguered economy is finally "on the mend", Chancellor George Osborne said today, as official figures showed a second successive quarter of growth.
All four main sectors showed improvement, according to the Office for National Statistics (ONS).
The estimate of a 0.6% rise in gross domestic product (GDP) was the first time since 2011 that the UK has seen back-to-back quarterly growth, and doubled the 0.3% figure for the last period.
ITV News economics editor Richard Edgar reports:
It was in line with expectations, but the fact that the struggling construction and manufacturing sectors managed to swing into expansion were seen as particularly encouraging, as it suggested a broad-based improvement.
The Chancellor hailed the figures as a vindication of the coalition's austerity policies, tweeting:
GDP stats better than forecast.Britain's holding its nerve, we're sticking to our plan, the economy's on the mend.But still a long way to go
Prime Minister David Cameron said the figures were "encouraging" and showed Britain was "on the right track - building an economy for hard-working people".
Chief Secretary to the Treasury Danny Alexander highlighted after the announcement that there was "a lot more to do":
Good, balanced growth figures show we are on the right track - but not time to get carried away, there's a lot more to do
Shadow chancellor Ed Balls gave a cautious welcome to the growth figures, saying: "After three damaging years of flatlining, this growth is both welcome and long overdue.
"But there is still no recovery in family living standards".