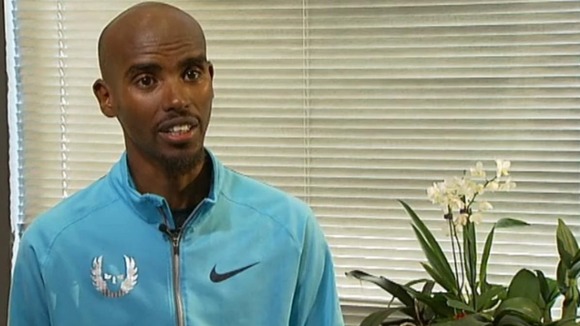 Olympic gold medallist Mo Farah says that his extended family will struggle if Barclays goes ahead with plans to shut systems that allow money transfers to accounts in Somalia.
Cash transfer businesses including Dahabshiil, the largest in the UK providing money transfer services to Somalia, are set to close over fears that they were being used for money laundering.
ITV News reporter Rags Martel reports:
In May, Barclays, who are the last major British bank to still provide such services to the country, announced it could close the accounts of Dahabshiil and similar companies.
A petition has been signed by more than 100 researchers and aid workers to prevent the closure of the Dahabshiil account and the signatories have urged the UK government to extend the bank's decision deadline beyond 12th August 2013.
Barclays issued the following statement in response to claims that money transfer services accounts will close.
As a global bank, we must comply with the rules and regulations in all the jurisdictions in which we operate. The risk of financial crime is an important regulatory concern and we take our responsibilities in relation to this very seriously

It is recognised that some money service businesses don't have the proper checks in place to spot criminal activity and could unwittingly be facilitating money laundering and terrorist financing.

Abuse of their services can have significant negative consequences for society and for us as their bank.

We remain happy to serve companies who have strong anti-financial crime controls, but are asking the others to find another bank. This is solely about the company's controls, not where they send money to.

We are speaking with remittance industry bodies to support them in finding a solution for global remittances given the regulatory and financial crime pressures upon them. In the meantime, to assist customers find alternative banking services, we have given them double the normally permitted time, and are extending this where it is appropriate to do so.

Only a small number of money remitters we are not comfortable in banking have asked for an extension, and they have all been given more time to find another bank.
– Barclays spokesperson