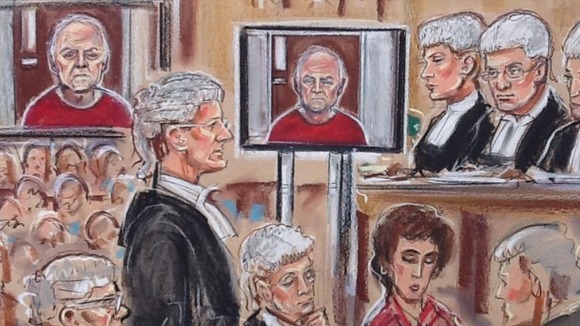 Veteran broadcaster Stuart Hall was ordered to serve double his jail sentence for sex offences against children.
The 83-year-old, who admitted offences of indecent assault relating to 13 victims after initially declaring his innocence, watched via video link from Preston prison as Lord Chief Justice Lord Judge announced that a term of 15 months imposed last month was "inadequate".
Increasing the sentence to 30 months at the Court of Appeal in London, Lord Judge said the court regarded his original denials - describing the claims against him as "cruel, pernicious and spurious" in a statement made from the steps of a court - as a "seriously aggravating" feature in the case.
One of Hall's victim's welcomed the news that his sentenced will be increased to 30 months, adding she believes all his victims will be relieved by the Court of Appeal ruling.
ITV News reporter Paul Davies reports:
In a lengthy ruling, Lord Judge said that when Hall attacked his victims' claims, he knew the truth and, as an expert in the use of the media, was fully alert to the possible advantages of manipulating it.
At that point, hoping to escape justice and attempting to use the media to possibly influence potential jurors, he "traduced" 13 adult women who had been sexually assaulted by him.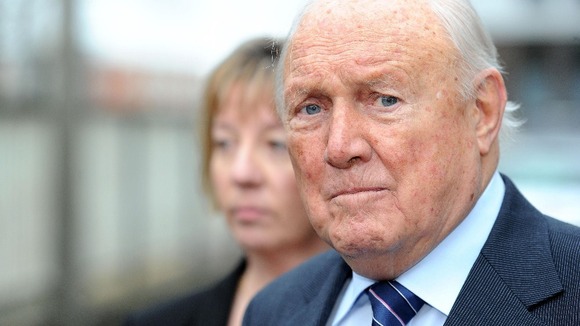 Lord Judge said: "He did plead guilty but not before he had publicly and deliberately attacked the victims."
Hall, from Wilmslow, Cheshire, who admitted 14 counts of indecent assault against girls aged between nine and 17 over a period of almost 20 years, showed no reaction as the decision to increase his "unduly lenient" sentence was announced by Lord Judge, sitting with Lady Justice Rafferty and Mrs Justice Macur.
I asked the court to consider the multiple offending by Stuart Hall over a prolonged period of time which involved numerous victims.

I also asked that the court take into account the breaches of trust in this case - Hall carried out some of these offences in places where the victims were entitled to feel safe, he used his celebrity status to invite them to attend the BBC, and he also displayed an element of planning and premeditation.

I am pleased that the court found that 15 months was unduly lenient and have today increased that sentence to 30 months and I hope that this case has highlighted the fact that historical sexual offences are always taken very seriously and show that the law still applies, whoever the offender may be.
– Attorney General Dominic Grieve,

The case was referred to the court by Attorney General Dominic Grieve, who argued that Hall's sentence failed to adequately reflect the gravity of his offending and the public concern about such crimes.

Hall was previously sentenced to the 15 months at Preston Crown Court by the Recorder of Preston, Judge Anthony Russell QC.