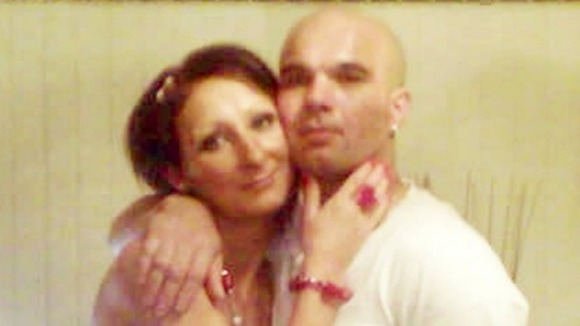 When Magdelena Luczak was arrested at her home she was clutching the mobile phone which would help to convict her of murder.
Text messages sent from the phone provided evidence of the defendants' drug and alcohol abuse, their remorseless mistreatment of Daniel Pelka, and their attempts to keep the abuse from teachers, social workers and medical staff.
Here are some of the text messages which passed between Mariusz Krezolek and Luczak, translated into English from Polish for the court proceedings:
Magda, lead him to the room and lock him there, you'll have some peace and do wait for me.
– Sent by Krezolek, 8.46am
We'll deal with Rudy (Daniel) after school, he won't see grub at all. I'm going home now call me on your break.
– Sent by Luczak, 9.15am
Let's buy the white stuff instead of Vodka today. We would have some fun later and you could sit at the computer and look for a car.
– Sent by Luczak, 12.24pm
When you're going to the shop then do remove Rudy's door handle so (Daniel's sibling) won't be opening the door for him.
– Sent by Luczak, 6.43am
Buy salt as a must, if you have enough money then sugar as well.
– Sent by Luczak, 12.04pm
I'll call this clinic and change this appointment for (Daniel) because he's even more ill than he was.
– Sent by Luczak, 9.35am
I was telling you I'd be having problems and a punishment because he's not at school. The hags from the council were here!
– Sent by Luczak, 9.40am
You were striking him by the hands and he's saying in the lady's presence that it's hurting and I told him if he doesn't talk such nonsense he'd get a chocolate bar later on.
– Sent by Luczak, 8.54am
One of his hands is livid blue and what am I supposed to do now.
– Sent by Luczak, 7.47 am
I rubbed this hand of his with antibiotic ointment and I'll call school before 9.
– Sent by Luczak, 8.24am
Well now he's temporarily unconscious because I nearly drowned him. He's already in bed covered with the duvet and asleep and I am having some quiet time.
– Sent by Luczak, 10.21am
I won't be hitting him but if I hear him when he later wakes up then he's going back to the bathtub. I didn't let the water out.
– Sent by Luczak, 10.24am
I'm leaving these marks of yours to you as they aren't coming off.
– Sent by Luczak, 12.11pm

The final message was sent by Luczak to Krezolek, as Daniel lay dying of a brain injury:

Google searches were also conducted on the couple's home computer in Daniel's final hours, showing they were trying to work out what injuries he had suffered - and how they continued with everyday chores such as sourcing car tyres.
He'll get over it by tomorrow. There is no point to stress ourselves out and to call an ambulance because that will cause proper problems.
– Sent by Luczak, 4.34pm