Families of fallen soldiers bid to save Chapel of Rest
The mother of a fallen soldier is fighting against plans to demolish a Chapel of Rest where servicemen and women were repatriated, at the former RAF Lyneham military base.
Martha Fairlie reports:
In 2009, Jacqui watched as her son Guardsman Jamie Janes' coffin returned home and was later taken through the streets of Wootton Bassett.
Jacqui vividly remembers the RAF Lyneham site where she and hundreds of other families over four years, came face-to-face with the reality that their loved ones had fallen in service of their country.
Although the building is a just prefab, fitted out with wooden cladding, it is a sacred place, say the families of the fallen who came through there.
Jacqui told ITV News that it is difficult for her to put into words what the Chapel of Rest means to her, adding that it might as well be a "fifty storey multi-million pound building".
She began by describing the terrible moment that she was told her son had died:
She spoke about the precious, private time she spent with her son's body in the Chapel of Rest.
They take the boys to the chapel which is just a small prefab. It's got four separate rooms inside and as I walked in Jamie was in Room 1 on the left. The Padre came out of the room where Jamie was, and I went in.

I was the first one to go in… and my first reaction to be honest was that I really told him off, because I'd always said to Jamie to stay at the back of the queue.

I never knew he had one of the most dangerous jobs; being the point man. And I cried hard and banged on that coffin.

I just wanted him to jump up and say 'It's not real'. But he didn't and then my children went in one at a time.
– Campaign leader Jacqui Janes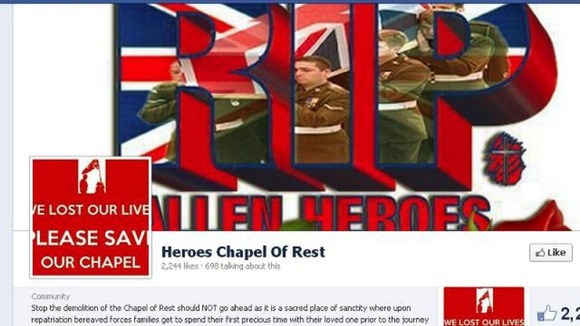 The families of the fallen soldiers have set up a Facebook page that has gathered more than 2,200 "likes" in opposition of plans to remove the Chapel of Rest.
The Wiltshire site was closed last year and the Ministry of Defence plans to demolish the building.
A Defence Infrastructure Organisation spokesperson said a new repatriation centre has been opened at RAF Brize Norton.
The site previously known as RAF Lyneham is being redeveloped to provide a Tri-Service training facility and new and improved accommodation for our personnel.

In recognition of those repatriated through Lyneham and their families, the MOD is looking at options to provide a suitable memorial at the site.

A new Repatriation Centre has also opened at RAF Brize Norton to ensure the relatives of those who have sadly died while bravely serving their country are still able to pay their respects.
– Defence Infrastructure Organisation spokesperson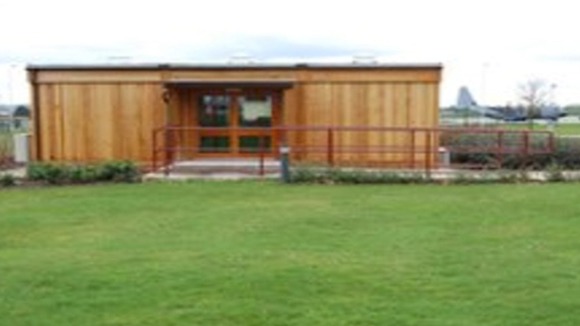 I am concerned about what will happen to the Chapel of Rest and where it will go. I have written to the Secretary of State to ask what will happen next and should hear back from him soon.
– James Gray MP

Conservative MP for North Wiltshire James Gray has sent questions to the Secretary of State, but does not expect answers before September because of the summer recess.