Professor makes a mountain out of an apartment block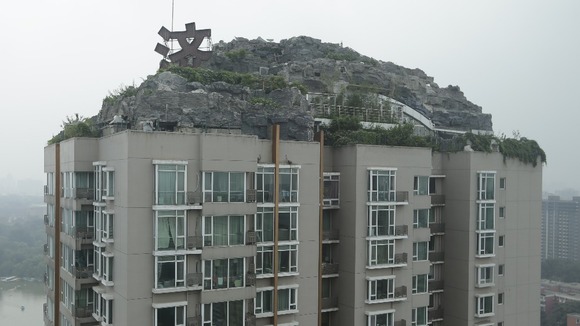 A professor has spent six years building his dream mountain home - on top of a Beijing apartment building.
Professor Zhang Bi Qing bought the penthouse of the 26-floor building and proceeded to move rocks and rubble to the roof to create the allusion that it is carved into the mountainside.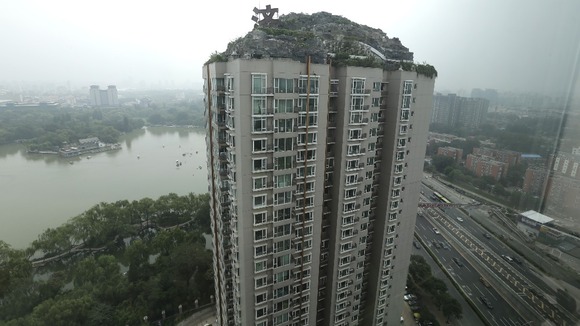 But the home now faces demolition as it was built without the necessary planning permission, according to the South China Morning Post.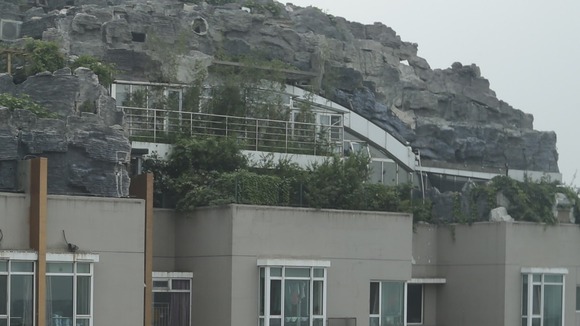 Zhang told local newspaper the Beijing Morning News, "Since I dare to live here, I am not worried about complaints."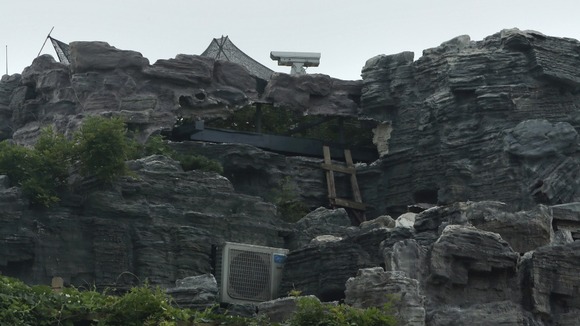 ITV News' China correspondent Angus Walker writes:
"My friends think it's horrible, but I think it's gorgeous," one neighbour of the "fake mountain" penthouse in Beijing told me. The illegal outcrop is certainly dividing opinion.
ITV News has learnt that the owner, Professor Zhang Bi Qing, spent six years building his dream des res.
He's a member of the CPCC, the Chinese People's Consultative Committee, part of the ruling Communist Party structure.
A committee which is meant to channel grass roots views up to the leadership. Locals have suggested that his position may have allowed him to get away which such a blatant abuse of planning regulations.
Given the media coverage, the authorities are now saying the rooftop rock residence will have to be reduced to rubble. Professor Zhang has been given 15 days before demolition begins.