David Cameron struggles to hold on to dog during Battersea visit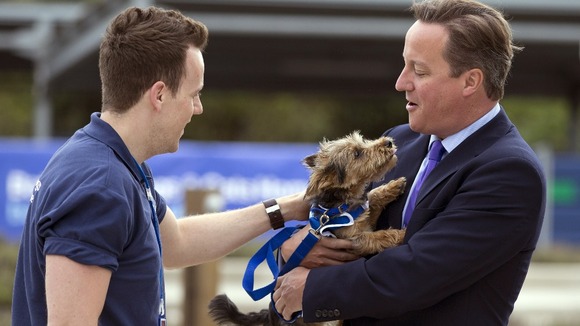 David Cameron praised the "fantastic" work of volunteers at Battersea Dogs and Cats Home as he was given a tour of the site, but struggled to contain one new canine friend who made a bid for freedom as the Prime Minister held him.
The Prime Minister was greeted by a guard of honour made up of nine dogs awaiting rehoming.
Among them was Yorkshire terrier Bertie, who arrived at the centre three days ago after being found wandering the streets of London.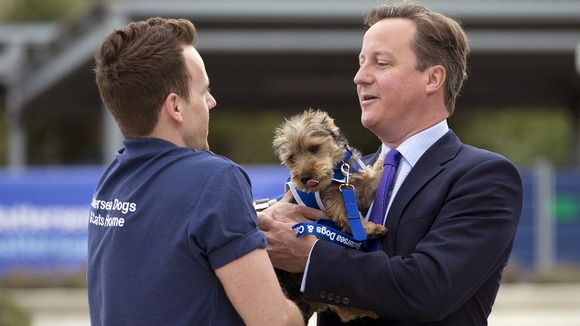 After remarking that he appeared "good-natured", the little dog was passed to the Prime Minister - but soon wriggled out of his arms.
It was Mr Cameron's first visit to the home, although Larry, the Downing Street cat, came from Battersea.
Mr Cameron had better luck when he spent a few minutes playing with Phyllis, a mongrel who has been at the centre since June after being found roaming around a Marks & Spencer car park.
The 1000th volunteer at Battersea Dogs and Cats Home, James Moore, showing me Bertie the dog. They do a great job. http://t.co/YdRdFIKPiU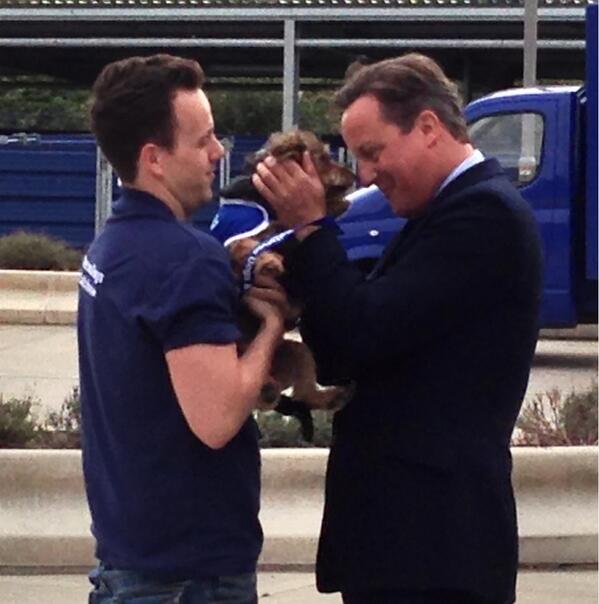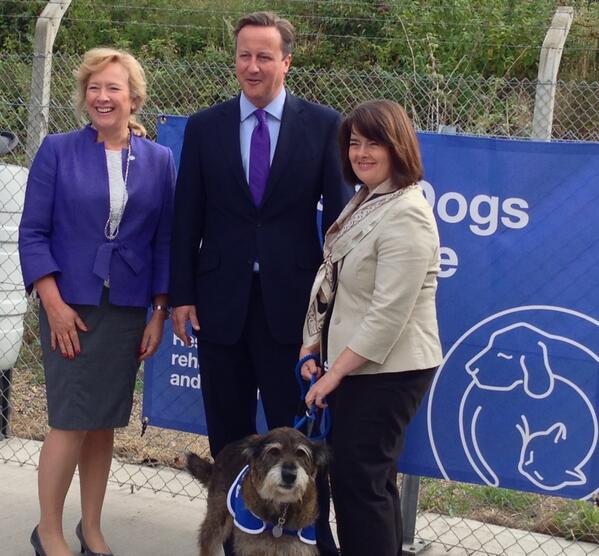 Battersea Dogs and Cats Home have been doing fantastic work for over 150 years and I'm delighted to congratulate them on their 1,000th volunteer.

Today I've had the chance to see their volunteers in action and have been amazed by the commitment and enthusiasm of everybody here.

We've tried to encourage volunteering, not least with things like National Citizen Service, which is giving every young person over time the chance to take part in community service projects and I think we're going to see a big growth in that, and volunteering's up over the last few years, as is charitable giving.
– David Cameron