Animals take part in annual weigh-in at London Zoo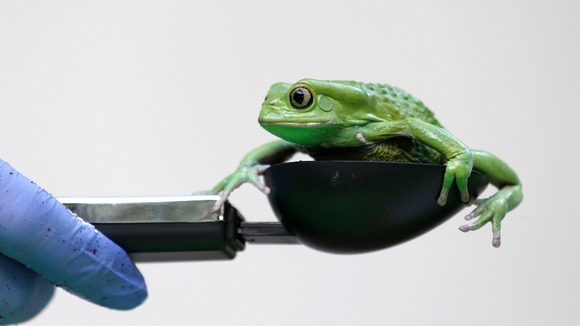 Waxy monkey frogs, giant African land snails and a tawny owl were among the animals participating in London Zoo's annual weigh-in.
The measurements are used to monitor the animals' health and are shared with zoos across the world to compare information on endangered species.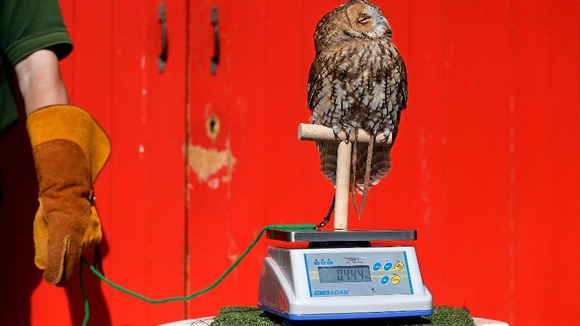 Alberta the owl appeared cooperative atop the electric scales, but other creatures present more of a challenge. Zookeeper Angela Ryan, who looks after the camels, said:
Not everything can be weighed, but anything that we have that can be trained, from camels to birds, aardvarks to armadillos - even the tigers - we are trying to get weighed today.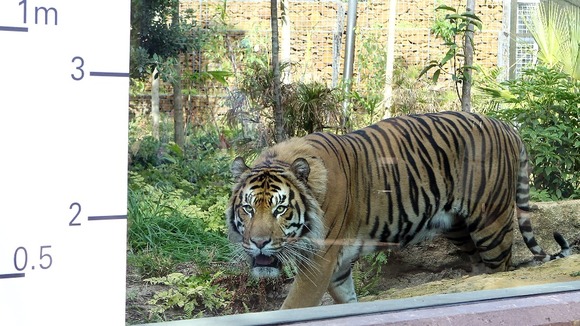 Zookeepers used strips of horse meat on a long stick to tempt Jae Jae the Sumatran tiger to stand up against a measuring tape. He was found to have a standing height of 2 metres (6ft 6in).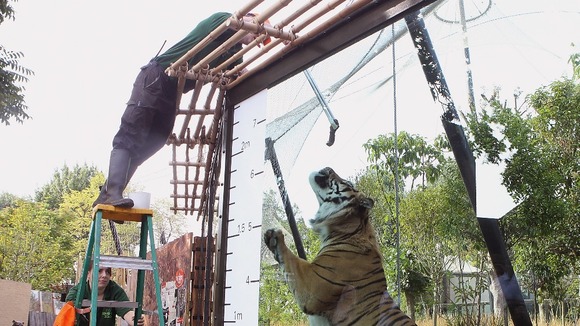 "Really, species to species doesn't matter, it's the individual to individual that's important," zookeeper Paul Kybett said.
Read: Fundraisers run naked in London Zoo tigers streak