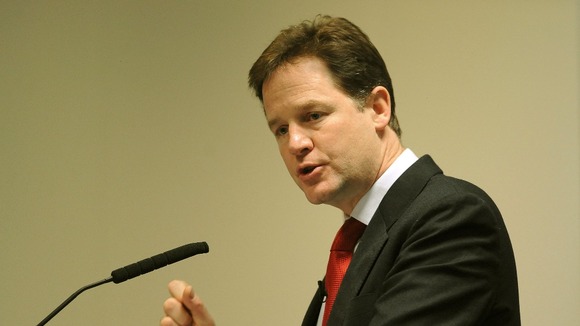 Nick Clegg has backed the decision by David Cameron to send top civil servant Sir Jeremy Heywood to The Guardian and urge them to destroy classified data because it was "preferable" to taking legal action.
The Prime Minister directed Sir Jeremy to contact the newspaper about classified material handed over by Edward Snowden.
The Deputy Prime Minister's spokesman said: "(Clegg) thought it was reasonable for the Cabinet Secretary to request that the Guardian destroyed data that would represent a serious threat to national security if it was to fall into the wrong hands.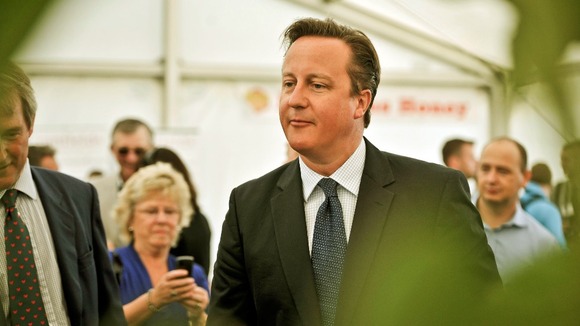 "The Deputy Prime Minister felt this was a preferable approach to taking legal action. He was keen to protect the Guardian's freedom to publish, whilst taking the necessary steps to safeguard security.
ITV News Political Correspondent Libby Wiener reports:
"It was agreed to on the understanding that the purpose of the destruction of the material would not impinge on the Guardian's ability to publish articles about the issue, but would help as a precautionary measure to protect lives and security."
Home Secretary Theresa May told BBC Radio 4's The World At One that it was right that senior members of the government have been involved in the Snowden leaks affair in recent days.
Issues of national security are rightly addressed at an appropriate level within government.

I do not find it surprising somebody at a very senior level within government should be involved in this particular issue.

I think it is right and proper the government had those discussions with the Guardian, that the action that was taken was taken.

If government believes information that could be of help to terrorists is potentially being held insecurely, could fall into the wrong hands, I think it is right the government should act.

I don't find it strange that should be done at a senior level.
– Home Secretary Theresa May

But Keith Vaz, chair of the Home Affairs Select Committee, has said the actions of Cabinet Secretary Sir Jeremy Heywood over material held by The Guardian was "unprecedented" and called for a full statement from David Cameron to explain the government's involvement in the incident:

Tonight it was announced that lawyers acting for the partner of a journalist held for nine hours under anti-terror laws will take his case to the High Court tomorrow.

They have applied for an injunction preventing the police or government using, copying and sharing data from electronic devices seized from David Miranda during his detention.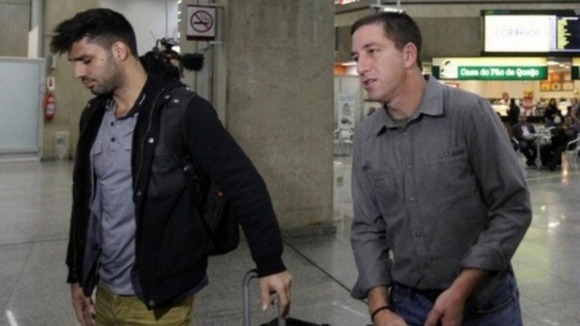 Two judges will also hear their argument that David Miranda's detention at Heathrow Airport was a misuse of Schedule 7 of the Terrorism Act 2000 and breached his human rights.
Mr Miranda is the partner of Guardian journalist Glenn Greenwald who has worked with US whistleblower Edward Snowden on a series of security services exposes.
He was held without charge for the maximum time permitted under the anti-terror legislation as he changed planes on a journey from Berlin to his home in Brazil.
Watch: Greenwald tells ITV News he is 'angry' over 'thuggish' detention
Watch: Glenn Greenwald: 'not a single comma' from my reports has helped terrorism