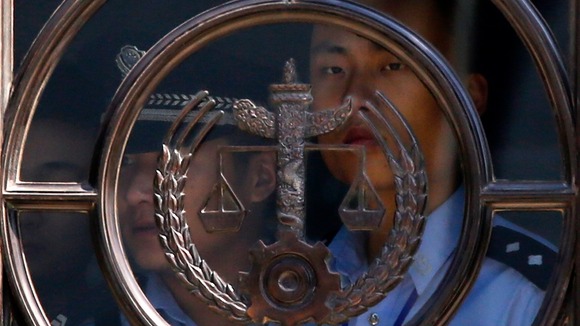 If this is a show trial, then Bo Xilai hasn't read the script.
The disgraced formerly-powerful Communist Party leader has angrily defended himself against the charges set out on day one of his trial.
The court heard that he had taken millions in bribes from a businessman, Xu Ming, who he had first met when Bo was mayor of Dalian, a city in north-east China.
Bo rejected those claims saying:
This accusation is completely wrong; Xu Ming said he gave money to my son. I know they had a good relationship ...

I also have no knowledge of a villa in Nice being given to me, this is a fabrication. I have never admitted to a 20 Million Yuan (£2m) bribe.I've never accepted this from the beginning. As for Xu Ming paying for my son's study [at the exclusive Harrow public school] I have no knowledge.
– Bo Xilai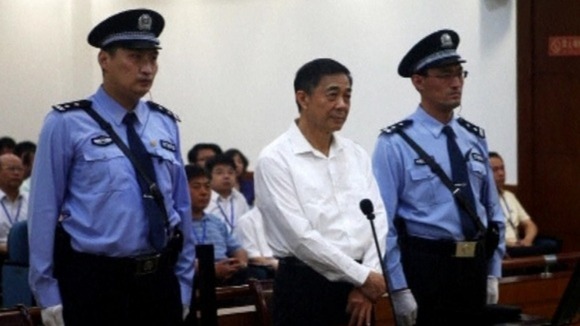 Bo Xilai also claims he was forced to confess:
For the things I confessed to during the investigation by the Party disciplinary committee, I wrote a confession under abnormal pressure.

I was obviously tricked. At that time, I thought the whole situation couldn't be remedied ... under those circumstances I would have to confess ...
– Bo Xilai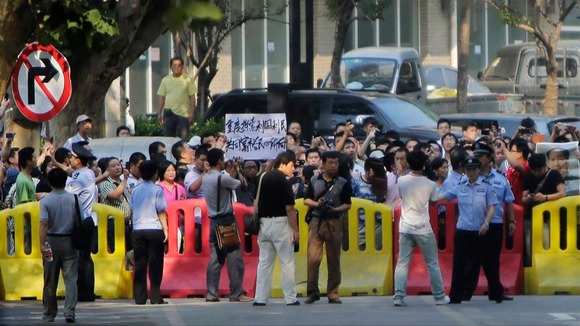 What Bo Xilai seems to be saying when he claims he was forced to confess is that in cases where senior Party officials are investigated for corruption, most know that their fates are sealed. Confessing would seem to be the only option in that situation. Now, in court, Bo has the chance to fight back.
He is essentially saying that he admitted to some of the corruption accusations when being investigated internally by the Communist Party. However, he insists he always said he would never admit to the crimes in court.
In China, party officials suspected of wrongdoing are first investigated by the party, then handed over to the state-run courts. Bo Xilai is trying to make it clear that this is a politically-driven prosecution in a country where the courts are not independent.