Divers appear to hang Spanish flag over Gibraltar reef blocks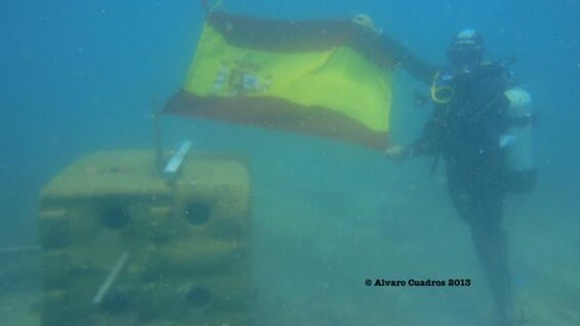 Diplomatic tensions between Spain and Gibraltar have intensified after pictures of divers hanging Spanish flags over a controversial concrete reef off the coast of the island emerged on Twitter
Gibraltar's government dropped 74 concrete blocks on to the sea floor to create the artificial reef last month to the dismay of Spanish fishermen who say the blocks have tangled and broke their nets.
Read: Row between Spain and Britain over Gibraltar grows
The pictures come as video footage purporting to show police officers measuring the boulders was reported by The Telegraph and Daily Mail.
The person who posted the pictures on Twitter told ITV News the divers holding the flags are civilians, not police - the alleged police inspection was a separate incident.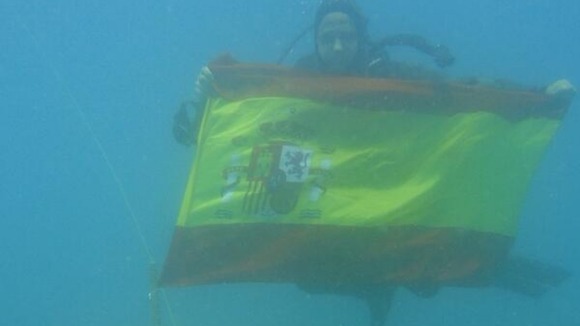 Gibraltar strongly condemned Spanish police for allegedly sending divers to inspect the reef in waters claimed by the British territory. In a statement, the Gibraltar government told the BBC:
Her Majesty's Government of Gibraltar notes the incident of executive action taken by the Guardia Civil in British Gibraltar Territorial Waters in the area of the new artificial reef.

The matter of this serious incursion will not assist in de-escalating the present tensions.
More: Why British territory in Gibraltar is such a rocky point with Spain