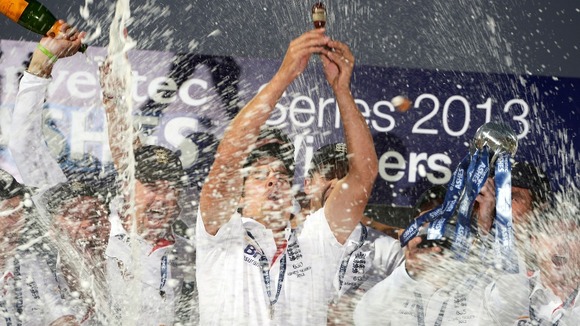 England's jubilant cricket team celebrated their Ashes triumph by "taking turns urinating on the pitch" at the Oval, according to an Australian media report.
A journalist for Herald Sun newspaper said he witnessed players including Stuart Broad, Kevin Pietersen and Jimmy Anderson defiling the ground on which they had secured a 3-0 series win hours earlier.
Malcolm Conn wrote that the players were "cheered on" by their team-mates, saying their antics "could be clearly seen from the press box".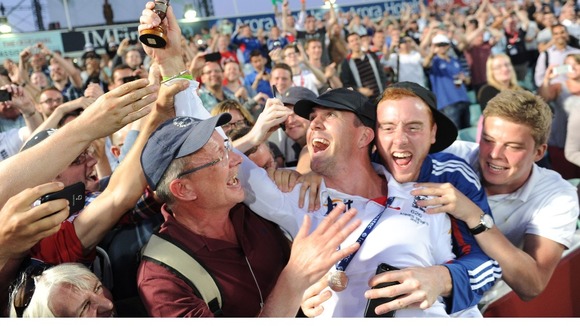 The England and Wales Cricket Board was unavailable for comment today, although there is evidence from some players' Twitter accounts of a post-match pitch party.
Wicketkeeper Matt Prior posted a photo of the victorious squad sitting on the Oval pitch after dark surrounded by champagne and beer:
A couple of hours later, bowler Stuart Broad tweeted a photo of captain Alastair Cook hailing a night bus:
This morning, batsman Kevin Pietersen strongly implied he had a hangover, tweeting: "Morning #ouch #mayday".
However, there was no reference made by any England player to the claims that appeared in Australian media.
Meanwhile, absent England spinner Monty Panesar, who was this month fined by police for reportedly urinating on bouncers after being asked to leave a nightclub, congratulated his team-mates: