Family forced to bring in ice lollies to keep pensioner hydrated due to poor hospital care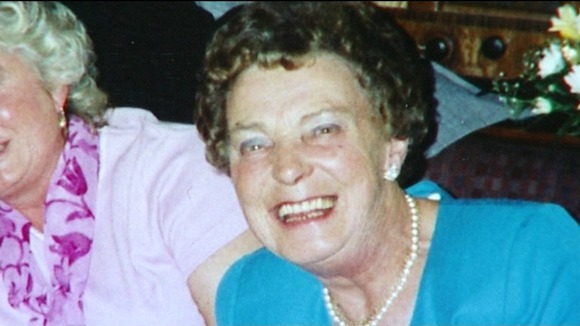 A woman has criticised a hospital after she was forced to feed her elderly mother with ice lollies to keep her hydrated.
Tracey Holmes' mother, Sandra Aston, was left helpless at Redditch Alexandra Hospital in the week before she died in April 2012.
ITV News Correspondent Rupert Evelyn reports:
My mother was left dehydrated, with no monitoring of her fluid or food intake.

We constantly found her freezing cold, with cracked bleeding lips and in considerable distress due to her discomfort and desperate thirst.

We even took to bringing her ice lollies because the hospital was unable to provide oral sponges.

We fear that if we had not been there then mum would have received nothing at all.
– TRACEY HOLMES

The 79-year-old was also misdiagnosed. She was told she had pneumonia, when in fact, Mrs Aston had lung cancer that could not be operated on.

The hospital have formally apologised to the family.
We would like to repeat our offer of a sincere apology to Mrs Holmes. We accept that aspects of the care that her mother received were unsatisfactory, and we are deeply sorry for her family's experience.

We have been in regular contact with Mrs Holmes over the last year to talk about how we have learned from her experience. We were very grateful when Mrs Holmes attended a board meeting to allow senior staff to listen to her story and we have taken action to improve care.

We have written to Mrs Holmes recently to try and maintain communications, and would be happy to meet with the family again to address their needs.
– WORCESTERSHIRE ACUTE HOSPITALS NHS TRUST

Labour MP Ann Clwyd, is investigating the NHS and has said that patients are dying unnecessarily.

Read more - Ann Clywd: Patients 'dying unnecessarily' in hospital

The NHS needs to abandon a culture of "defensiveness" when dealing with patient complaints, the service's ombudsman has previously warned.