New 50p coin to mark 100 years since birth of Benjamin Britten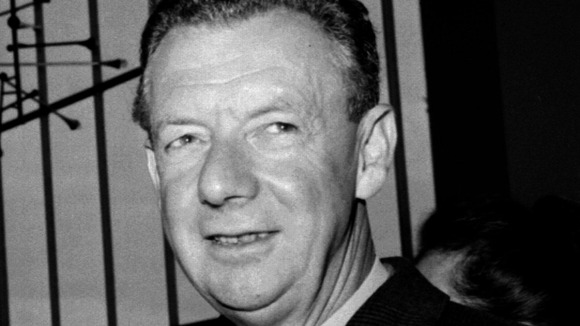 The design of a new 50 pence coin commissioned to mark the centenary of the birth of the composer Benjamin Britten has been unveiled.
The coin, inscribed with lines from poet Alfred Lord Tennyson which Britten put to music, is available in special editions from September 27 and will go into general circulation later.
Tom Phillips, who designed the coin which features Tennyson's lines "Blow, bugle, blow, set the wild echoes flying" and Britten's name framed in a double stave, said he wanted the coin to "speak" of music.
Thus the stave soon entered the design... and his name married well with the stave. The natural accompaniment with Britten's passion for poetry as our preeminent composer of opera and song, was some kind of key quotation.

The words which eventually suggested themselves, come from the Serenade for Tenor, Horn and Strings. What better clarion call for a musical anniversary could there be than "Blow, bugle, blow: set the wild echoes flying?

A mere 50p coin can in this way become an active rather than a passive instrument.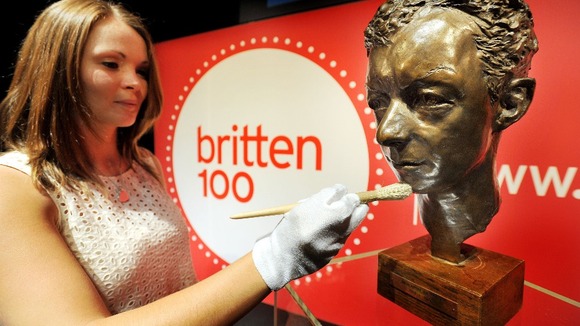 Phillips said he hoped the coin would help people find out more about the man and his music.
The coin is part of a huge anniversary celebration of Britten's life and work - including performances in 140 cities across the world.
Richard Jarman, director of the Britten-Pears Foundation, said:
Benjamin Britten wanted his music to be 'useful' and to be played and heard by as many people as possible. He would therefore be thrilled that this new 50p coin will put him into everyone's hands and pockets.

We are enormously proud that Britten is being honoured in this way by the Royal Mint and the nation.