Naomi Watts: Diana film 'is sooner than some people expected'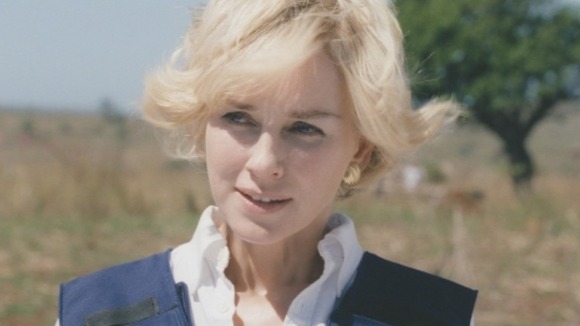 Naomi Watts has defended her portrayal of the Princess of Wales, saying that although the film may be sooner than some expected, "it was a story that was going to be told."
Speaking the day before the UK premiere, Watts told ITV News correspondent Nina Nannar of the difficulty in capturing what made Princess Diana so instantly recognisable - her voice and mannerisms.
Director Oliver Hirschbiegel said that although 'Diana' will undoubtedly have an effect on the princess' sons, William and Harry, they were used to scrutiny and the attention their mother garnered, throughout her life and since her death.
I don't know what I would do if somebody did a film about my mother...Then the way these young men grew up was being clearly aware of being the princes or the future king - so it's not like something that comes out of nowhere, they grew up like this.
– Oliver Hirschbiegel

Watts said that while preparing to play the people's princess she had two vocal coaches and it required "a lot of hard work."
The voice was the toughest thing. Because it is posh - but she has that breathe and she didn't have that stiff upper lip, she used a lot more of her facial expressions than that aristocratic way of Victorian ways.

So putting that breath in to it and using her eyes and her mannerisms as well, that was all stuff that we remember well, her voice was something that we remember very well.
– Noami Watts

Watts also spoke about her fears of taking on the role and how she actually turned the part down twice because of her concerns.
'Diana' will be released in the UK on 20th September