Tonight: The Unhealthy Generation
One in three British children are either overweight or obese and experts predict that by 2050 obesity will cost the NHS upwards of £50 billion. The Tonight programme asks if enough is being done to combat the child obesity epidemic?
It's absolutely imperative that we do something now to fight the childhood obesity problem to stop people dying twenty years prematurely in the years to come."
– Dr David Haslam, National Obesity Forum

Childhood obesity has become of the most serious public health issues we face today. Already doctors are seeing a rise in obesity related conditions like type 2 diabetes in adolescents and experts predict that this could be the first generation to live shorter lives than their parents.

Since April this year the responsibility for spending on public health issues like childhood obesity moved to local authorities. It's up to each council to assess local priorities and spend accordingly, so whether help is available or not depends to a large extent upon where you live.

In North Yorkshire, the Rotherham Institute of Obesity provides a one stop shop for those motivated to lose weight. Experts find out what a child's pattern of eating is and how much exercise they do, then help them to make simple changes with positive results.
We're very lucky in Rotherham our public health department has had a history of investing very heavily in childhood and adult obesity."
– Dr Matt Capehorn

This summer 150 children spent their school holidays at MoreLife weight management camp. As well as regular exercise and healthy food the kids take lifestyle classes where they learn skills that will help them in the outside world – such as how to choose wisely from fast food menus.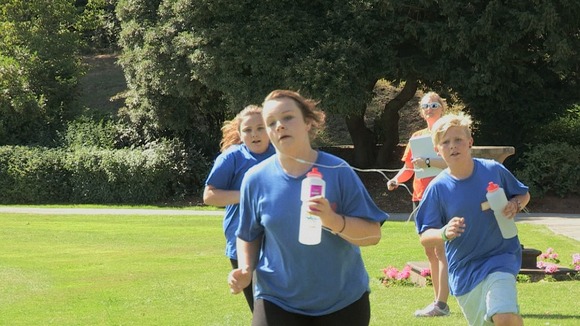 Camp is very much about giving children the confidence to engage in healthy lifestyles and therefore it's no surprise that one two and three years on our kids keep losing weight and are keeping that weight off."
– Paul Gately, MoreLife founder

Sixteen year old Abigail says she's always been big. She's tried numerous diets but none have enabled her to keep the weight off. Now her health is beginning to deteriorate. After her last set of test results her doctor advised that her only option is to have a gastric band - if she doesn't she'll die. Abigail is nervous about the procedure but excited that after a lifetime of being overweight there's an opportunity to turn her life around.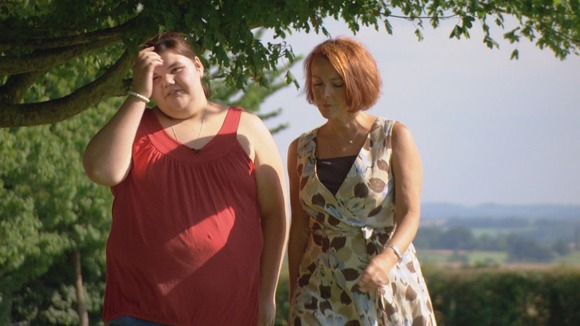 Battling weight issues isn't easy especially in our modern environment. The Government's Foresight report described obesity as a normal reaction to an abnormal environment and many experts agree that in order to combat the problem we're going to have to change the environment in which we live.
We need to involve the government in legislating, we need the food industry to come on board, we need to involve educators and raise awareness of the problem but most importantly we need to get these messages out to the general public themselves."
– Dr Sonia Saxena, Imperial College London

Useful Links:

National Child Measurement Programme