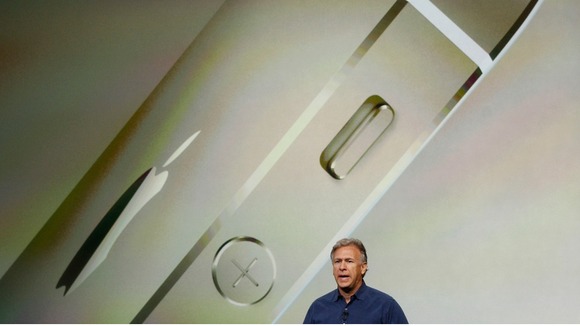 Apple has delighted fans with the announcement of two new iPhone models.
The iPhone 5S is an upgrade to the popular iPhone 5 and features an improved camera and extended battery life as well as novel features like a fingerprint reader.
Speaking at a presentation at Apple's headquarters in California, Apple's Philip Schiller told reporters that the 5S was "the most forward-thinking phone we have ever created".
Apple also unveiled a 'budget' version dubbed the iPhone 5C, designed to rival the firm's major competitors.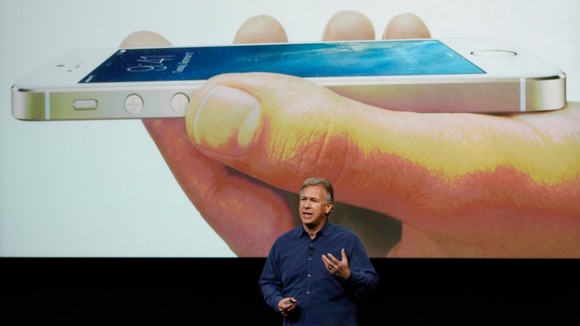 The iPhone 5S is similar in appearance to its predecessor, with a slim body and large retina display, but will come in a choice of three colours: Gold, black and "space grey".
Apple has also worked with Nike to enable the phone to monitor the user's level of activity, in a similar way to the Nike Fuel Band. The company says this will enable a new generation of health and fitness apps.
One of the most hotly-tipped rumours ahead of the launch was the inclusion of a fingerprint reader instead of a passcode to unlock the phone. Apple revealed that 'Touch ID' would also allow users to buy things from the iTunes, App and iBooks stores at the touch of a button.
There was a mixed reaction on Twitter with some people raising concerns about the practicality and safety of the new feature:
Is it just me who hates the idea of iPhone being locked by fingerprint? Just a little bit too Mission Impossible! The rest looks good though
This fingerprint thing sounds annoying. "Steve, my battery's flat, whilst you're in that meeting can I borrow your phone? And your finger".
Read: Apple fingerprint reader 'could lead to mutilations'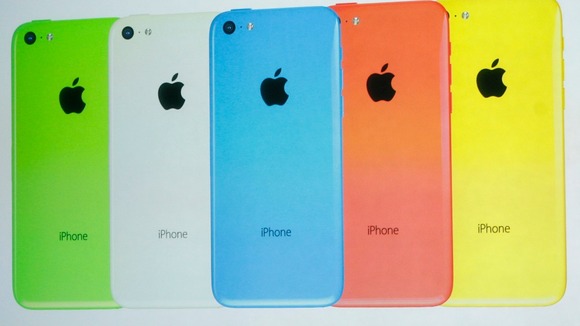 Here are some of the main features of the iPhone 5S:
Touch ID, allowing users to unlock their phone with the touch of a finger
New slow-motion video and FaceTime HD camera
Camera captures video at 120 frames per second and has new 'burst' mode
Longer battery life including up to 10 hours of video playback
Able to monitor user's motion data to enhance health and fitness apps
iTunes Radio, a free internet radio service based on the music users' listen to on iTunes
Whilst the advertised price starts at $199 (£126), the UK price is likely to be higher. The recommended retail price without a contract could be as high as £549 for the 16GB model, rising to £709 for the 64GB edition.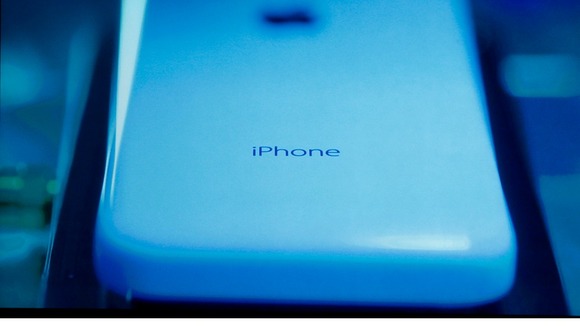 The release of the iPhone 5C marks the first time the technology giant has launched a budget version of one of its phones.
Chief executive Tim Cook promised the 5C would come with "all the great technology that customers have loved" on its previous models but at around half the price.
Prices will start at $99 (£63) for the 16GB edition over a two-year contract, but are likely to be higher in the UK. One reporter suggested they would start at £469 without a contract.
The 5C is constructed from moulded plastic instead of aluminium and comes in a choice of five vivid colours: Blue, white, pink, yellow and green.
It also features an 8 megapixel camera and photo filters, Apple said.
Both models will launch in the US, Canada and Australia on 20 September 2013, but there is no word yet on a UK launch date.