Questions over historic swim between Cuba and Florida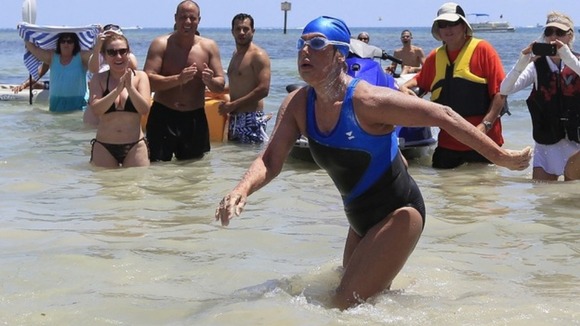 The 64-year-old woman who swam from Cuba to Florida without the aid of a shark cage is set to answer her critics over whether she cheated.
Diana Nyad has been hailed by many across the United States, with President Barack Obama saying her achievement showed people they should "never give up on your dreams".
ITV News' Lucrezia Millarini reports:
However, there have been questions over her rapid speed with some claiming that Nyad could not have swam as fast as she did without help.
At one point she was averaging six miles per hour over a 40 minute stretch and to give you an idea of how fast that is, it's faster than the gold medal winner in the 50m freestyle during the Olympics.
– Evan Morrison, founder of marathonswimmers.org

Nyad, who will meet her critics and answer questions on the swim today, said her speed was down to the fast-moving Gulf Stream current.
Diana is proud of what she and her team accomplished last week, and she is committed to complete transparency.
– Alexandra Crotin, Diana Nyad's spokeswoman

The 64-year-old finished the swim on September 2 after around 53 hours.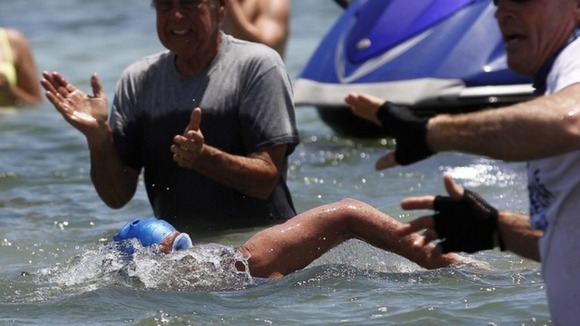 Her progress was tracked by a satellite and questions over her feat were raised after it emerged that for one seven-hour period, Nyad apparently did not stop to drink or eat.