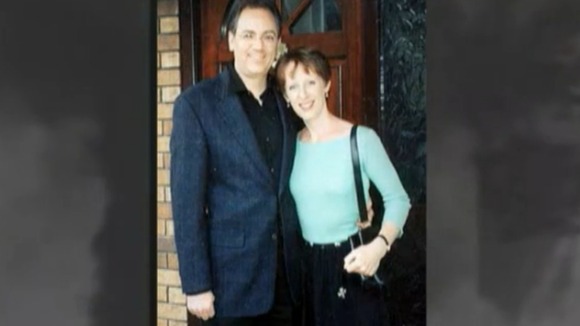 A man who lost his British wife in the 9/11 terror attacks has returned to the top of the World Trade Center for the first time since his wife died.
Charles Wolf told Daybreak his wife Catherine was "vapourised instantaneously" the moment the plane hit the tower.
He had heard the plane fly over his apartment and ran downstairs. On seeing the devastation he stayed at home, hoping his wife would call to say she was safe.
Twelve years on from the attacks Mr Wolf praised the building of One World Trade Center, a skyscraper built over the ruins of the Twin Towers.
Nothing will bring her back. But to see this happen, to see this landmark renewed - I am exhilarated.

To see these guys rebuilding what evil tore down, it is a wonderful, wonderful thing. Life carries on.
– Charles Wolf, 9/11 widower

As a mark of respect to his late wife, Mr Wolf signed his name on a pillar in One World Trade Center to "etch their memory" on the building forever.

Over 3,000 people died in the 9/11 attacks, in which planes hijacked by Al-Qaeda terrorists flew into the Twin Towers in New York and Pentagon in Washington.

A fourth plane, believed to be headed for Washington, crashed into a field in Shanksville in Pennsylvania after passengers overpowered hijackers.