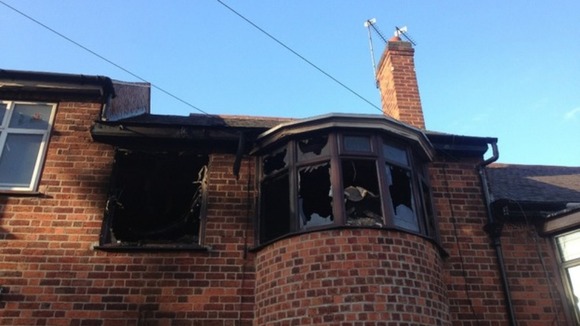 Five people have been arrested by detectives investigating a suspected arson attack on a home in Leicester that killed a mother and her three children.
Leicestershire Police, though, have said the motive for the blaze remains unknown after they found no evidence linking the family to a fatal assault on a man in the city on the same night.
Dr Muhammad Taufiq lost his daughter, his two sons and his wife in the suspected arson attack and has spoken of the pain of losing his entire family.
ITV News' Lewis Vaughan-Jones reports from Leicester:
Three women and two men have been arrested in connection with the fire, Leicestershire Police confirmed in a statement:
The arrests, of three women aged 19, 20, 27 years old and two men aged 49 and 19, were made earlier this afternoon.Forensic enquiries are still underway at the scene and local officers are undertaking patrols in the area.
The grieving Dr Taufiq earlier made a "passionate" speech to around 1,500 worshippers during prayers at his local mosque.
Imam and teacher Muhammad Uwais, who was at the Jame Mosque in Spinney Hill, described this afternoon's speech:
He said that he has been comforted by the condolences received from the community in Leicester and throughout the UK and abroad.He said he had come to Leicester in 2007 after being impressed with its community and its educational system.He was adamant that he will not sit in a corner but carry on his family's mission of being good representatives of their faith, and he urged the congregation to do the exact same.
Dr Taufiq later made a short statement to the media, in which he said he hoped that justice would prevail following the tragedy.