Strictly stars prepare for ballroom glitz and glamour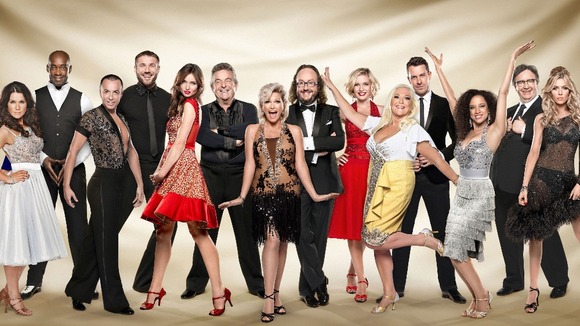 Celebrities on this year's Strictly Come Dancing have outdone last year's batch by putting in way more training during their first week.
The couples of the ballroom have been photographed together for the first time ahead of the show's launch at the end of this month.
Hollyoaks star Ashley Taylor Dawson is among those who have been putting every spare moment into their routines, as he dances until midnight each day after finishing filming on his Channel 4 soap.
The actor, partnered with professional dancer Ola Jordan, has been finishing filming and then starting his training at 8pm, finishing at 2am on one occasion.
The celebs are really going for it, the majority have been training five days a week already, compared to last year's four days. And some of them are putting in extra hours over the weekend to push things further.

They're a competitive bunch and no one wants to fall at the first hurdle when it comes to the first live shows in two weeks.
– Strictly Come Dancing Show source

BBC Breakfast host Susanna Reid has been battling fatigue with what she calls "micro-sleeps" during training as she fits rehearsals into her busy days which involve commuting between her London home and the studios in Salford where her morning show is filmed.

"I'm not really falling asleep, my eyelids just close for longer than they should," she said.

The BBC1 show kicks off on Friday 27 September.

Read all the latest Strictly Come Dancing news.

Here are the celebrities who will be hitting the Strictly Come Dancing ballroom later this month: