The United Nations Secretary General has said the findings of a report to the Security Council made for "chilling" reading and confirmed "overwhelming and indisputable" evidence that the nerve gas sarin was used in an attack on a rebel-held district in the capital Damascus.
Ban Ki-Moon said the findings of the report on chemical weapons use in Syria provided proof of a "war crime and a grave violation" of international law.
ITV News Diplomatic Correspondent John Ray reports:
The findings are beyond doubt and beyond the pale.

This is a war crime and a grave violation of the 1925 protocol and other rules of international law.

The report makes for chilling reading. The team gathered testimony from survivors, medical personnel and first responders. They collected biomedical evidence and dozens of soil and environmental samples.

The results are overwhelming and indisputable.

This is the most significant, confirmed use of chemical weapons against civilians since Saddam Hussein used them in 1988.

After two and a half years of tragedy, now is the moment for Security Council to uphold its political and moral responsibilities.
– United Nations Secretary General Ban Ki-Moon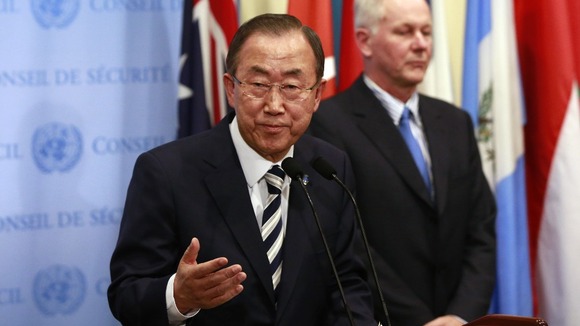 Foreign Secretary William Hague said the report to the UN Security Council was "consistent" with everything that the UK Government believed had happened in the chemical weapons attack in the area east of Damascus on August 21.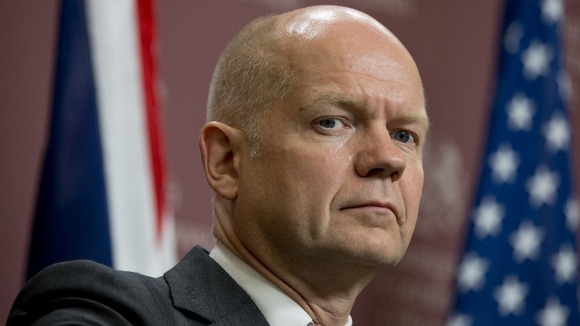 Mr Hague said: "[The report] goes into detail about the specific munitions used and their delivery by surface-to-surface rocket. We have always believed that this was the work, this was the responsibility of the Assad regime, and everything we can see in this report is fully consistent with that."
– Foreign Secretary William Hague

The UN report confirmed:
The majority of rockets or rocket fragments found at the Syria attack site carried traces of sarin
85 per cent of blood samples taken by UN inspectors from the Syria attack site tested positive for sarin
Chemical weapons were used on a large scale in Syria.