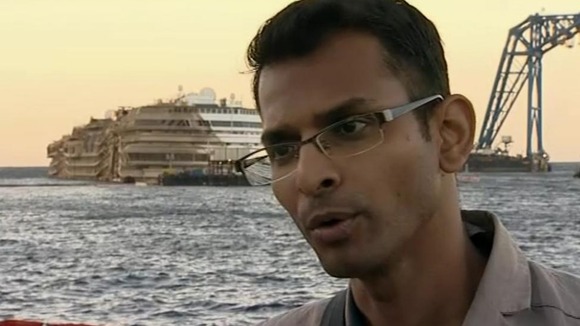 The brother of Russell Rebello, the Indian waiter who is one of the two bodies missing on the Costa Concordia, has travelled to Giglio to wait for news that the search team has found his remains.
Kevin Rebello has spent many days on the island in the past months and hopes finally he can leave with an answer.
It's 20 months since I last came here to see the ship. It's a big achievement for Nick and the whole salvage team.

No one has seen anything like that before. It gives an impression of two ships, black and white, damaged on one side and not so bad on the other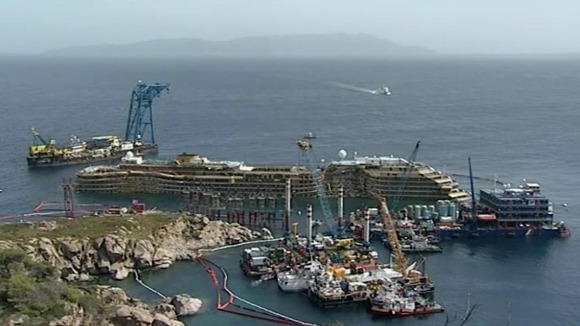 When I look at it I'm hoping that in the next few days we would have some searches done because they were suspended a while ago.

I have been told they are ready and they just need the okay to go on board.

It could take two to three days or a week. What's important is the ship needs to be secured so there is no further damage.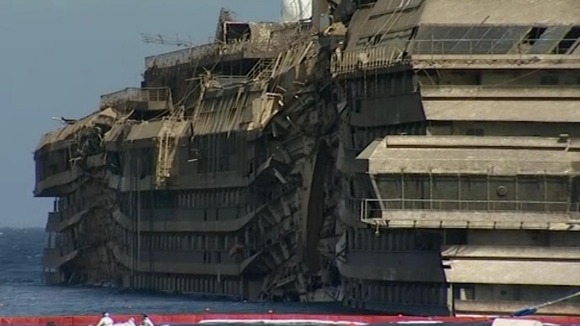 20 months ago when I came here the first time I was hoping that one day we could find something. Now I am thinking that the we will be very lucky and very pleased if they are able to find the two bodies.

At this moment we are looking to close this situation. We hope they find some remains. After so long in the water though I don't hold out much hope.

I have done my research and I will accept whatever is done. It is difficult but I accept that.