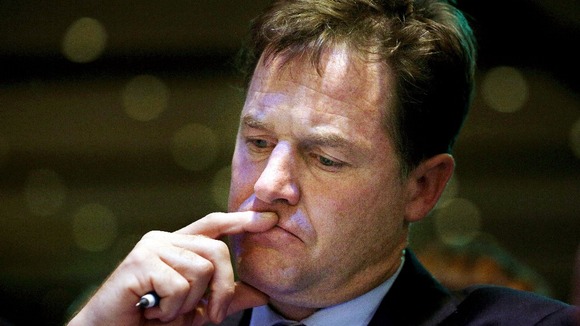 A majority of British voters would prefer returning to a single party government after the next General Election, according to a ComRes poll carried out for ITV News.
Read: Nick Clegg - More than Cameron in a yellow tie
When asked whether they agreed with the statement that they would prefer for one party to win the next General Election outright instead of there being a Coalition, the response was:
Agree: 67%
Disagree: 10%
Don't know: 23%
Other findings of the poll include:
Overall, the Liberal Democrats' contribution to the coalition Government has been good for Britain.
Agree: 24%
Disagree: 46%
Don't know: 30%
Nick Clegg's party has reined in the worst excesses of the Conservative Party.
Agree: 30%
Disagree: 32%
Don't know: 39%
The findings come as Nick Clegg prepares to deliver his speech at the Liberal Democrats' party conference in Glasgow.
He is due to tell the party that the Lib Dems are "no one's little brother".
ComRes asked a total of 2052 people for the survey.